Drain & Sewer Case Studies
Hazelcrest, IL
Reid & Pederson was asked to take a look at an 8" sewer line for the village. This was a city sewer line that happened to be running through the backyards. There was a bad spot identified where there was missing pipe and a cavern where the pipe used to be. The village did not want to dig to make a repair, because the location of this bad spot happened to be twenty feet deep and under a homeowners shed.
Reid & Pederson used their spot repair system to pull place a fiberglass re-enforced liner. This approach allowed for the line to be repaired without the need for digging in the homeowners' backyard or removing their shed.
Area B Co-operative Townhomes, Park Forest, IL
Area B Co-Operative Townhomes were built shortly after WWII. Originally intended as temporary housing for returning veterans, the houses are still standing and are occupied by thousands of residents 50 years later. With over 400 units on the property, they frequently experience sewer back-ups. As with any sewer problems not only were these back-ups an inconvenience, but they could also be a health hazard. Digging to make a conventional repair was possible, but due to the configuration of the units and property it was not only difficult, but also very dangerous. Each and every sewer ran out the back side of the unit at least 8ft under a concrete porch. To make matters worse all the utilities (gas, electric, telephone and cable) were in the same area.
Reid & Pederson was contracted by Area B's management group to line their sewer systems without digging in these dangerous areas. Reid & Pederson conducted a 4 year project in which they lined each and every lateral sewer (from the unit out to the main) and also each of their main sewer lines (manhole to manhole). After completion of the project, their sewer problems were gone. They no longer had the need for periodic sewer cleaning, and their after hour service calls due to sewer problems disappeared.
McDonalds Restaurant
An Illinois McDonalds restaurant was experiencing a problem with one of their sewer lines. This problem was causing frequent backups within the restaurant. After careful inspection, it was determined that the cast iron pipe in the floor was severely deteriorated. McDonalds originally looked into digging the pipe up and replacing it, however the pipe ran under one of their main soda dispensing machines. McDonalds received a price of over $20k from the soda vendor for them to temporarily remove and replace the soda machine. Repairing the pipe in this manner would also mean that the store would need to be closed during this restoration.
Reid & Pederson was able to install a new liner in the sewer from an existing clean out rehabilitating the pipe under the floor and soda machine without any digging. This approach saved the restaurant thousands of dollars and with no additional loss of revenue due to down time.
Thornton Fractional North High School, Calumet City, IL
Thornton Fractional High School was experiencing water loss in an aging pool. It was thought that some of this loss was due to a deteriorating 6" main drain located in the deep end of the pool leading to the pump room. Reid & Pederson televised the line and confirmed that the pipe was severely scaled and showed signs of severe deterioration.
Reid & Pederson thoroughly cleaned the pipe using a high pressure water jetter, and then measured the pipe for the correct size. On the day of installation, Reid & Pederson installed a liner from the main drain back into the pump room. A chemical resistant epoxy was used in order to better withstand the harsh chlorine and other chemicals in the pool water. The job was completed in just over 6 hours after Reid & Pederson arrived on site with no need for breaking up any concrete in the pool or the pump area.
City of Harvard, IL
The city of Harvard, IL had a lift station on a section of their main sewer line in which they were experiencing a problem in keeping their pump primed. (A lift station is basically a manhole in which waste water enters and is collected. When the level reaches a certain height, a pumped is used to pump the water out to a pipe at a higher level). They determined that the pipe in which the pump was connected to had a crack which was causing the pump to loose it's prime. The pipe ran underground in the intersection of a street which also had several electrical utility lines in the area.
Reid & Pederson was contracted to address this problem. It was determined that a pull-in-place method would work the best in this situation. A fiberglass liner was pulled in place from one manhole to the next. Once in place, the liner was steam cured and service restored back to the city within 4 hours after Reid & Pederson arrived on site.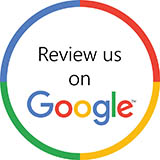 If you are looking for a Sewer Contractor then please call 1-708-260-6914 or complete our Online Request Form.