Drain Cleaning & Sewer Services in Palos Hills, IL
Let the experts at Reid & Pederson Drainage come to your aid when you need any kind of drain or sewer service in Palos Hills, IL. It is important to have problems with your sewers or drains addressed before they become larger, so call our team to have sewer rodding, drain cleaning, hydro-jetting, or sewer repairs performed in Palos Hills. Reach out today to schedule service!
Professional Drain Cleaning Services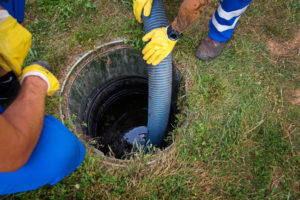 If a drain is clogged up at your property in Palos Hills, reach out to us and our drain experts will be on their way to solve your problem. No matter if the culprit is hair, grease, food, or something else, we are sure to be able to get the blockage out. Our team of Palos Hills drain cleaning professionals uses specialized equipment to clear obstacles and quickly get things draining correctly.
Sewer Rodding
Sewer rodding is our specialty at Reid & Pederson. For over 30 years we have provided efficient and effective sewer rodding service in Palos Hills. Whether a home or a business, our professional technicians arrive equipped with the right tools to tackle any sewer issue you're having. When you need quick and effective sewer rodding in Palos Hills, IL, give our team a call!
Hydro-jetting
Hydro-jetting in Palos Hills is an effective way to clean pipes that have heavy scale, grease or other buildup in them. Ideal in commercial settings, hydro-jetting uses a high-powered stream of water to blast away debris, while not damaging the pipe. Hydro-jetting in Palos Hills is an excellent way to ensure your drains are always flowing freely.
Sewer Repair Experts
If you're in need of a sewer repair in Palos Hills, you can count on us! Our experienced team of repair professionals will quickly diagnose your problem using our state-of-the-art camera to pinpoint areas of broken or damaged sewer pipe. Then they will provide you with an estimate listing their best recommendations for your Palos Hills sewer repair.
Drain & Sewer Pros in Palos Hills
Reid & Pederson Drainage is proud to have many years in business serving sewer and drain service to Palos Hills property owners. We are able to assist you 24/7 with anything you need involving cleaning out your drains and sewers. Call us today to come help you at your home or business!