Drain Cleaning & Sewer Services in Palos Park, IL
Your sewer and drains work day in and day out, and with the continued use of the system, you're eventually going to need drain or sewer services in Palos Park performed. Reid & Pederson Drainage can clear out your pipes and drainage system and make sure that any clogs or buildup are taken care of so that your system continues to work well. Contact us in Palos Park to have one of our drain and sewer experts come out in Palos Park and assist you!
Drain Cleaning Services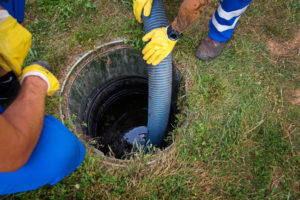 Are things draining slowly? You could have a backup in your drainage system that is causing things to not work well. Our experts can come out and perform drain cleaning in Palos Park to get everything cleared out and flowing as it should. We show up quickly and work fast to inspect the issue and get it remediated, so that you are not inconvenienced for long.
Sewer Rodding
At Reid & Pederson Drainage, our experienced team of sewer and drain pros have been providing sewer rodding in Palos Park, IL for over 30 years. Using modern equipment and taking careful consideration of your home's surroundings, our technicians get to work quickly to find your clog, break it up and flush it through your system. Don't let sewer backups ruin your day – give Reid & Pederson a call today!
Hydro-jetting
Hydro-jetting uses high pressured water to blast away buildup, scale and residue that has built up on the walls of pipes. An especially efficient method in commercial settings, hydro-jetting in Palos Park ensures your drains are always flowing freely.
Sewer Repair Service
Our staff can also handle anything you need completed regarding drain and sewer repairs. If a part of the plumbing has broken at your property, we can come out and do efficient repairs to get it remediated. You can rely on us to be on time, respectful of your property, and to do excellent work repairing your drain or sewer lines.
Palos Park Drain & Sewer Experts
Hire the team at Reid & Pederson Drainage when you need any type of drain or sewer service in Palos Park, IL. Whether you need things cleaned out or repaired, we are the ones to call! Get in touch with us to receive a no-cost estimate for sewer or drain cleaning in Palos Park today!