Drain Cleaning & Sewer Services in Peotone, IL
At Reid & Pederson Drainage, we have a team of experts to provide drain and sewer services in Peotone, IL. We have over 30 years of service at commercial and residential properties, so you can count on us to get everything under control. Our staff of professionals works 24 hours a day, 7 days a week to make sure you always receive help whenever you need it. Contact us now to receive superior drain and sewer assistance in Peotone and the surrounding area!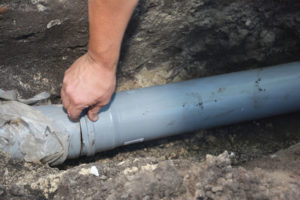 Drain Cleaning Services
When your drains start backing up, contact our professionals for comprehensive drain cleaning services in Peotone, IL. Our staff has expert equipment that we use to handle clogs of all sizes and consistencies. You can place your trust in us to get your drain clogs cleared fast!
Sewer Rodding
Is there an issue stuck deep within your sewer lines? Our experts can come out in Peotone and do sewer rodding to take out the blockages without causing any damage. The staff at Reid & Pederson Drainage will have the system cleared in a quick and efficient manner and will get things flowing again before you know it!
Hydro-Jetting
We can do hydro-jetting at Peotone commercial spaces to clean the pipes and drains using high-pressure streams of water. This technique is effective on even the toughest blockages and the most stubborn clogs. It blasts debris out of the pipe and gets rid of grease and soaps that are stuck on the pipe walls.
Sewer Line Repair Service
Unfortunately, the older your pipes get, the more worn they become and the more issues they can develop. It could be due to age, corrosion, tree roots causing clogs or damage, or anything else. No matter what the problem is, we will get your sewer line repaired and working normally again in no time at all.
Peotone's Drain & Sewer Pros
Contact the experts at Reid & Pederson Drainage when you need drain or sewer service in Peotone, IL. We can come out to your home or business and solve all your issues regarding the property's drainage or sewer system. Our professionals are ready to answer your call for help; so give us a call now!