Drain Cleaning & Sewer Services in Sauk Village, IL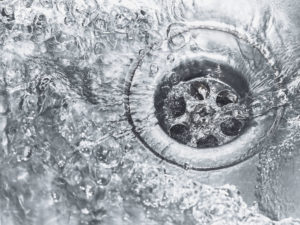 If the pipes beneath your place in Sauk Village are worn, dirty, or damaged, or if you have clogged up drains, you need a sewer expert to come out and help.
Here at Reid & Pederson Drainage, we can take on all your needs involving sewer rodding or repairs, drain cleaning, or commercial hydro-jetting. Our professional technicians will make sure that all your problems are quickly remediated. We offer free estimates and fair pricing, so contact us now for drain and sewer service in Sauk Village, IL!
Drain Cleaning Services
Clogged drains can lead to unnecessary flooding problems if not properly taken care of in a timely manner. Our team can help make sure you don't have to deal with further issues through our professional drain cleaning services in Sauk Village, IL. We can work on your kitchen or bathroom drains, whether it is a sink, toilet, shower, tub, or anything else!
Sewer Rodding
Do you need to have sewer rodding done? The contractors at Reid & Pederson offer quality results and have professional equipment designed to clean out dirty and clogged up sewer lines and get them working like new again.
Commercial Hydro-Jetting
For our clients who own commercial properties, we can do hydro-jetting and clean out the pipes using pressurized streams of water. Our specialized equipment has enough power to break up the toughest blockages and blast debris like tree roots, waste, grease, and more out of the pipe.
Sewer Line Repairs
We are experts in providing professional sewer repair services in Sauk Village. From simple fixes to complicated issues, there is nothing we can't do! Just call our staff and let us know what the problem is, and you can count on us to show up soon with expert tools and get everything repaired.
Sauk Village Drain & Sewer Specialists
Contact the experts at Reid & Pederson Drainage for assistance with all of your worries and concerns regarding drains and sewers in Sauk Village. Our staff of contractors can do sewer repairs, sewer rodding, drain cleaning, or hydro-jetting to make sure that things are working as they are supposed to at your home or business in the Sauk Village area. We have over 30 years of experience providing cost-effective solutions and 24/7 emergency services, so you can trust in our team for all your needs. Reach out now for more information!