Drain Cleaning & Sewer Services in Munster, IN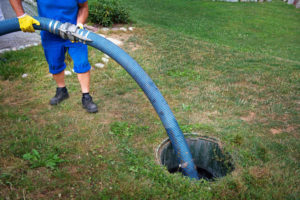 When you need drain or sewer service in Munster, IN, rely on us at Reid & Pederson. We would love to help you get everything cleaned out so you don't have to worry about your drainage system again.
Our experienced drain and sewer technicians are always happy to come to you and remove your clog as soon as they can. Call us today and stop worrying about those clogs and backups!
Drain Cleaning Services
When it comes to drain cleaning in Munster, IN, we'll take care of you quickly and professionally. We'll
make sure to provide you fast service you can count on so you can get back to your busy life. Every visit
starts with our skilled technician thoroughly investigating your problem so they can fully understand it.
Your drain expert will then begin tackling your clog right away, using a high-powered and professional
grade drain rodding machine. We'll then test your drains when we're finished, just to be sure they are
flowing the way you need them to! When you need professional drain cleaning services in Munster, IN,
look no further than Reid & Pederson Drainage!
Sewer Rodding
When it's sewer rodding in Munster, IN that you need, it's sewer rodding you will get. In fact, we'll do
our best to get to you the same day that you call. That way, you won't have to worry about your sewer
backup doing any more damage to your home before we can get there. Once there, we'll get straight to
work. We'll find your clog and break it apart using our high-powered sewer rodding machines, flushing
the pieces down your line and to the city main.
Hydro-Jetting
One method we use to really clear out blockages and clean pipes is hydro-jetting. If we perform hydro-
jetting in Munster, IN, we'll shoot a concentrated stream of water through your pipes. Hydro-jetting is
perfect for cleaning pipes with built up scale, deposits and grease, and leaves them sparkling clean.
Hydro-jetting even dissolves the most stubborn clogs and it causes no damage to the pipes either!
Sewer Line Repair & Outside Cleanout Installation
When you need a sewer line repair in Munster, IN make the call to Reid & Pederson. We are experts in
all things sewer repair, from replacing broken pipe to installing outside sewer cleanouts. Our team is
professional and proficient and will have your sewer back to normal in no time! Call us today for all of
your Munster, IN sewer repair needs!
Munster's Drain & Sewer Experts
If you're interested in drain cleaning, sewer repair or any other sewer service in Munster, IN, contact us at Reid & Pederson right away right away. We'll have a drain and sewer expert to your door fast to find out what is wrong and correct it for you ASAP. Make your appointment with our skilled team today!