Sewer Rodding in Park Forest, IL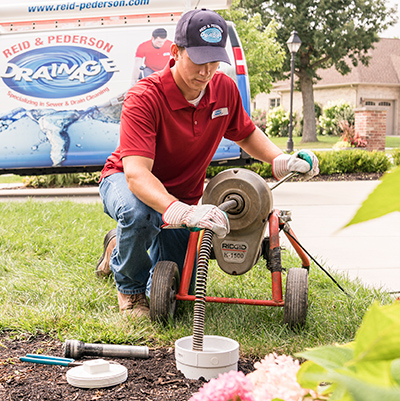 Do you need a sewer cleaning in Park Forest, IL but you're not sure how to get it done? Does the thought of calling for sewer service in Park Forest strike fear into your heart because you've heard that the process is long and difficult?
When you require sewer rodding services in Park Forest, IL, call us at Reid & Pederson right away. We'll send an expert out to take care of your sewer so you don't have to feel anxious anymore. In fact, we'll take your stress away with our efficiency, our competence, and our ability to get your sewer cleaning completed fast.
Our Sewer Drain Cleaning Method
As soon as you call us for sewer cleaning in Park Forest, IL, we'll make an appointment for you with one of our sewer professionals. We'll make sure the appointment is convenient for you, then we'll get there on time. We'll never ask you to wait for one of our experts to arrive!
Once they get there, your sewer expert will talk about your sewer problems with you. This helps us know what we're looking for. It also helps us to understand exactly what you're hoping our team specializing in sewer services in Park Forest, IL can do for you.
After we talk about it with you, and if we need to, we'll look at the inside of your sewer. We do this by sending a camera down your line. It will show us your clog or any other problems with your sewer line. The camera tells us where your clog is, what it's made of, and how extensive it is.
With that information, we'll find the best way to clean out your clogged sewer line. Possible methods include hydro jetting, sewer rodding, and digging up the pipe and replacing it. We use the last one infrequently because trenchless repair is faster, easier, and less expensive for you and your family.
As soon as you agree to the work we propose, we'll get started unclogging your sewer. We work quickly because we have a lot of experience with sewers just like yours and we know that you need to get your home's plumbing working again as soon as possible.
Park Forest Sewer Rodding Pros
Before long, you'll have the clean sewer that you require and you'll be able to live well at home again. Call us at Reid & Pederson today to get your sewer cleaning taken care of soon!