Drain Cleaning & Sewer Services in Saint John, IN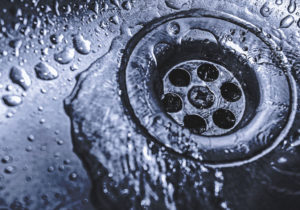 When your drains or sewers get clogged or backed up, there is no reason to panic about the inconvenience. Just place a call to Reid & Pederson Drainage, as we offer drain and sewer service in
Saint John, IN that can get rid of clogs so they can flow well again.

For years, home owners and business owners in Saint John have counted on us to help them with problems with their sewer systems. Contact us today for all of your drain and sewer needs!
Drain Cleaning Services
If you have a stubborn clog and need drain cleaning in Saint John, we'll get to you fast. Our drain experts
use professional-grade machines to find your clog and break it up so it can be flushed away. These
machines have flexible cables that are used to break up blockages and get them out of your drain so
things can flow normally again. We work quickly and efficiently to get your Saint John, IN drain cleaning
completed so you can get back to your regular schedule.
Sewer Rodding
Those who need sewer rodding in Saint John, IN can count on us for that as well! We will show up fast
and assess your situation. Once we have investigated your problem, we will get to work using our heavy-
duty sewer rodding machines to break up tree roots and clogs in your line and flush them away to your
city main.
Hydro-jetting
Hydro-jetting is a specialized way of cleaning pipes with heavy buildup, such as scale, grease or deposits.
It involves sending a pressurized stream of water through pipes to clean them thoroughly. If your home
or business has pipes in need of a good cleaning, give us a call for hydro-jetting in Saint John, IN today!
Sewer Line Repair
Our team is highly trained in sewer repair in Saint John, IN. Using traditional methods, our sewer repair
services quickly repairs broken or collapsed sewer pipe that causes repeated backups in your home. Our
Saint John, IN sewer line repair services will ensure a free flowing sewer and will end your headaches
related to your sewer line. Call us today!
Saint John Drain & Sewer Experts
Reach out to us at Reid Pederson to find out more about our drain and sewer service in Saint John, IN.
Our team of experts can get everything cleaned out and working well again at your property. We can
help you get back to your normal routine; call us today!