Drain Cleaning & Sewer Service in Homewood, IL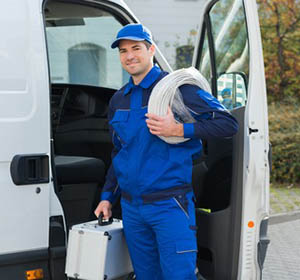 When you realize that you have a Homewood, IL sewer problem or a drain backup, it's easy to feel frustrated and overwhelmed. After all, you need your water and waste to drain away in order to enjoy life in your home.
If you're having sewer or drain problems, contact us at Reid & Pederson for drain and sewer service in Homewood, IL right away. We'll send someone out to you to figure out where the clog is and get it out of there so you can get on with your life. When you need fast, friendly sewer rodding or drain cleaning services in Homewood, IL, rely on our expertise at Reid & Pederson Drainage.
Drain Cleaning Services
If you're looking for drain cleaning services in Homewood, IL, you've come to the right place. We'll start by carefully covering our work space so we don't make a mess in your home. Our technician will then get to work to remove your clog. When you have a drain clog, give Reid & Pederson a call and we will take care of your Homewood, IL drain cleaning quickly and efficiently.
Sewer Rodding
Sewer rodding in Homewood, IL is our bread and butter here at Reid & Pederson. We have top notch equipment and experienced and talented technicians who will quickly eliminate your sewer problems in no time. Any time you need sewer service in Homewood, IL Reid & Pederson Drainage is the only call you need to make!
Hydro-jetting
Hydro-jetting in Homewood, IL involves sending a sharp stream of water through your pipes, dissolving clogs, debris and cleaning the walls of pipes in need of a serious cleaning. We'll aim it at the clog and let it disintegrate whatever is blocking your pipes. The water is so strong that it can even dissolve tree roots! Our Homewood, IL sewer service experts will let you know if hydro-jetting is right for you. If it is, they'll get started as soon as they can!
Sewer Repair
Being told you need a sewer repair in Homewood, IL probably isn't something you're excited about. But a sewer repair doesn't have to be a hassle if you call the experts at Reid & Pederson. Our team of skilled technicians will quickly diagnose your problem and then provide you with an estimate for your repair. The best part? We guarantee our work and will only charge you what is necessary. When you call Reid & Pederson for your Homewood, IL sewer service, you can be assured you'll be receiving fast, affordable and honest service.
Recent Project: Reid & Pederson Saves Christmas Eve for Homewood Customer
We received a call on Christmas Eve morning from a frantic customer in Homewood whose toilet was completely clogged. She was panicked because she was having friends and family over for the Christmas holiday that evening and the toilet in question was on the main level and therefore, the main one guests would be using.
We were able to get a technician out to her home less than two hours after her initial call. When Keaton arrived, he determined that the sewer needed to be rodded through the toilet. While rodding, he discovered tree roots at the bottom of the stack. With the tree roots cleared, our customer was able to enjoy the holiday with her family without the stress of having a clogged toilet.
Recent Project: Cleanout Repair in Homewood
A customer in Homewood called our office because the clay pipe of his outside cleanout was deteriorating. During our previous rodding the year before, our technician noted that the cleanout was in disrepair and needed to be repaired.
Our team investigated the problem and provided the customer with an estimate to repair the cleanout, which the customer gladly accepted.
On the day of the repair, a 4' hole was dug on the side of the house to expose the broken clay cleanout. A section of the pipe was removed and was replaced with a 6" PVC cleanout. With this work completed, not only did the customer stop experiencing sewer problems but he now had a brand new accessible cleanout that allows us to easily and effectively rod his sewer.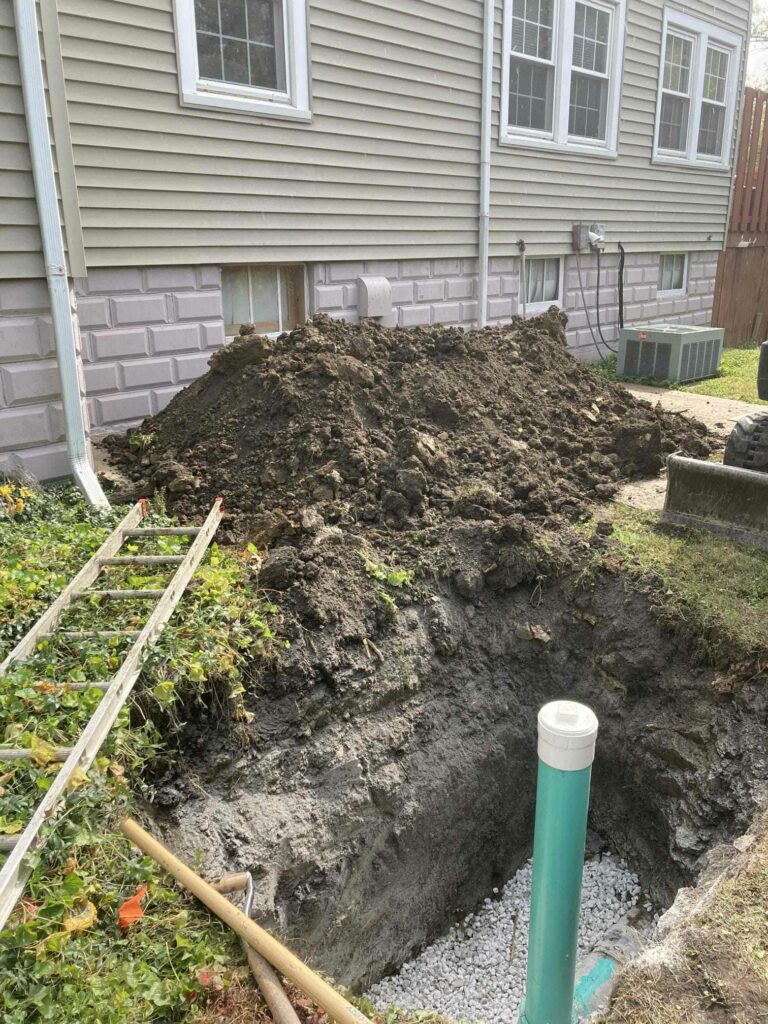 Homewood Sewer & Drain Experts
Reid & Pederson Drainage is the company to call whenever you need any type of drain or sewer service in Homewood, IL. If you need drain cleaning, sewer rodding, or anything in between, contact us at Reid & Pederson right away!