Picote Brush Coating Crete, IL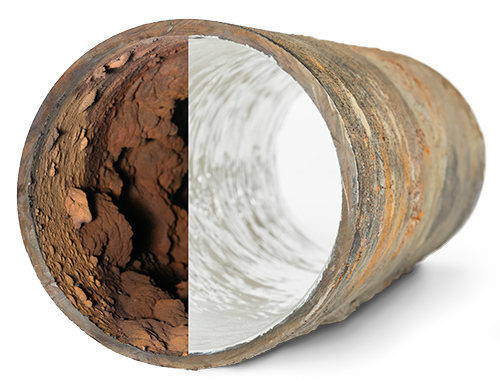 Reid & Pederson is proud to announce that we are now certified installers of the Picote Brush Coating method of pipe rehabilitation.
The Picote Brush Coating system is a sewer lining method that repairs deteriorated sewer and drain pipe in sizes ranging from 1 ¼" to 12" diameter by applying a non-corrosive, corrosion-resistant and wear-resistant lining to the host pipe. The system is a cost-effective alternative to traditional methods of pipe rehabilitation which involve extensive demolition to property and the costly restoration fees found after. The brush coating system can be used to rehabilitate entire systems or can be used for spot repairs on deteriorated cast iron or clay pipes.
If you're interested in learning more about the Picote Brush Coating System and how it can help repair, rehabilitate and protect your sewer line, reach out to us at Reid & Pederson Drainage today!
The Picote Brush Coating system is ideal for cast iron sewer and drain pipes that have become heavily scaled and deteriorated over many years. With heavy use over time, mineral deposits form naturally and attach to the inner walls of the pipes. Heavy scale not only reduces the diameter of the pipes but it also increases the risk of clogs by slowing down the flow of debris through the pipe. Once lines are descaled, the epoxy resin is applied to the pipe using the system with a small camera attached. Most projects require only 2-4 coats to achieve the desired results.
Once applied, the coating dries within hours and pipes can be reconnected on the same day. Full curing of the product is reached in seven days. The system is suitable for a number of applications including residential and municipal, apartments and high rise buildings, industrial and nuclear, hydro-electric and pools and dams. It is approved by WRc, an international "fitness for purpose" certification program that helps suppliers demonstrate the performance of their products and services. The 100% solids epoxy resin has been ASTM approved and also meets the requirements of NSF/ANSI 61-5.
Sewer Lining Pros in Crete, IL
If you need sewer lining or rehabilitation in Crete, IL or the surrounding area, we'll let you know if your system is a good candidate for Picote Brush Coating. If so, we'll get to work right away and you'll have clean, protected sewer lines before you know it!