Drain Cleaning in Steger, IL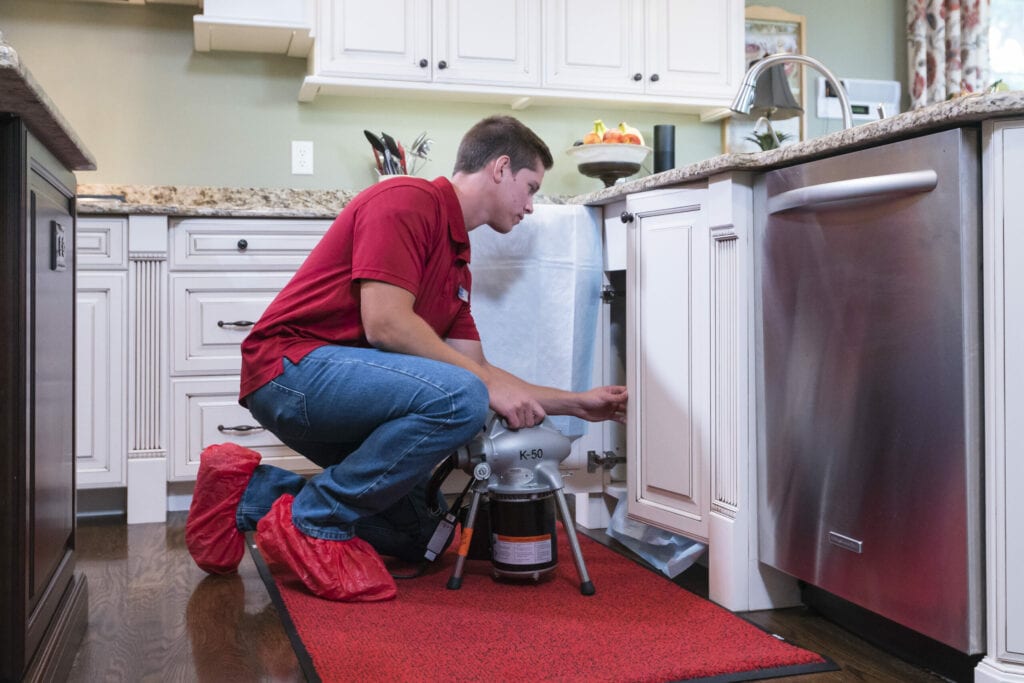 When you're searching for drain cleaning in Steger, IL, call us at Reid & Pederson Drainage first.
We'll send out a drain cleaning expert quickly to your home in Steger because we know that your drain and sewer problems can't wait.
Once there, our Steger drain cleaning expert will listen to you describe the issues you're having, then take a look for themselves.
When you hire us for drain cleaning in Steger, we promise that:
We will get to you as fast as we can, at a time that is convenient for you
We will send a drain line cleaning expert to your house, every time
We'll find the problematic drain and determine the best way to clean it
We'll stay on the job until your drain is completely clean and everything is flowing freely
Stop looking for drain cleaning services in Steger, IL and let us help you toda! We'll get that drain problem gone fast!
Do I Need My Drain Cleaned?
Not sure if you require a drain cleaning in Steger, IL? We don't blame you! Unless your clogged drain is so bad that you can't do anything with it, it can be difficult to know when it's appropriate to call a drain cleaning expert.
Here's what we tell people when they call and ask, "Do I need my drain cleaned?"
Call an expert for stubborn clogs. If you've attempted the home remedies that usually work for you and it's still clogged, bring in a drain professional.
Call a pro for recurring clogs. Even if you can get rid of them each time, you need professional help because drains shouldn't clog regularly.
Call for drain line cleaning when several drains are clogged at once. This may indicate a problem deep in your system. We can find it and unclog the drains fast.
Trust your gut. If you think you need professional drain cleaning in Steger, IL, then we will come out fast. After all, you know your home best!
How We Clean Drains
All of our drain pros are experts on how to clean drains because they have cleaned so many of them. We have a number of techniques we use, including:
Snaking the drain. We'll use a flexible cable to break the clog up or pull it out.
Hydro jetting. This highly-concentrated stream of water will remove almost any drain clog and clean your pipes, too.
Drain rodding. This is similar to snaking but gives us more control over the cable that goes into your pipes.
And more! We can use everything from chemical solvents to pipe replacement. We'll do whatever it takes to get rid of that drain clog!
Steger Drain Cleaning Experts
Don't let your clogged drain wait and don't waste time searching for drain cleaning services in Steger, IL. Instead, call us at Reid & Pederson right away and we'll have an expert on the way to your house ASAP. Before you know it, your clog will be gone!
Call for your appointment today!