Sewer Repair in Steger, IL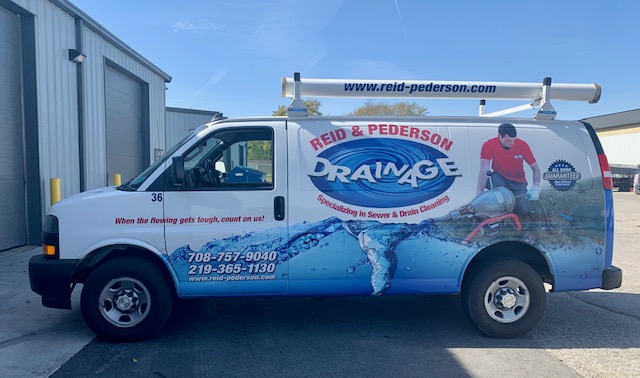 Sewer problems in Steger, IL can feel stressful and overwhelming. When you call us at Reid & Pederson for sewer repair in Steger, IL, though, you can relax because you're bringing in the top sewer experts in your area. We'll fix your sewer line fast so you can use your home's plumbing normally again ASAP.
Our sewer repair services team is friendly, fast, and hard-working. They have years of experience behind them so they'll know how to find your sewer problem and repair it fast. We promise that we'll do everything it takes to get your sewer working again!
Signs You Have a Sewer Problem
Not sure if you require sewer repair in Steger, IL? We don't blame you! Sewer issues can stay hidden for a long time until, suddenly, they become very big problems. Here are some indications that your sewer may be struggling.
You smell sewage odors in your home, or in certain areas of your home.
Certain places of your yard are especially green and/or lush.
You have squishy spots in your yard even though there's no reason for excess water.
You hear gurgling or bubbly sounds when you use your plumbing.
You have unexpected sewage backups, like your shower backs up every time your dishwasher drains.
You frequently have drains throughout the house get clogged at the same time.
Trenchless Sewer Repair
Whenever we can, we'll use trenchless sewer repair in Steger, IL to fix your sewer. These techniques let us repair your sewer via an access panel in your home, rather than by digging up your whole sewer line. If we can use these methods on your sewer, we'll help you save time, money, and stress when it comes to your sewer line repair.
Our Sewer Repair Process
Once we connect you with a sewer professional and find an appointment that's convenient for your schedule, we'll come to you and take a look down your sewer line. We'll send a camera down the line first, so we can see any clogs, cracks, breaks, or other problems with the line.
Armed with that information, we'll figure out the best way to get rid of your clog or fix your crack so we can complete your sewer line repair in Steger, IL. We'll work with you to schedule the repair and get your home back to normal fast.
Sewer Line Repair Pros in Steger
Rely on the team at Reid & Pederson whenever you need sewer line repair in Steger, IL. Our experience will ensure that the problem gets discovered and repaired as soon as possible. Don't let sewer problems wait because they usually just get worse! Instead, call our sewer repair services team today and get an appointment with one of our sewer experts ASAP!