Sewer Rodding in Highland, IN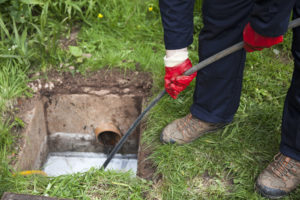 Do you need to have your sewer rodded? Do you think you might have a clogged sewer line but you don't know how to find out for sure?
At Reid & Pederson Drainage, our Highland drain and sewer service experts can help! We'll find your clog, then remove it. Call us today or whenever you need sewer rodding in Highland, IN.
Do I Need My Sewer Rodded?
Are you not sure whether it's time to call for a sewer rodding? Some sewer problems can be subtle, unless you know what you're looking for. Here are some signs that it's time for sewer rodding in Highland, IN:
You smell sewage in your home.
You experience frequent drain backups, even if they resolve themselves.
You have several drains in your home that all back up at the same time.
You have unusual backups, like the shower backs up every time the dishwasher drains.
Your drains are slow or are getting slower than they used to be.
If you have noticed any of these issues or if you're experiencing more than one of these problems, you almost definitely have a clogged sewer line and you should call for help ASAP.
Let Reid & Pederson Clean Your Sewer
When you need reliable experts for sewer rodding in Highland, IN, call us right away. We'll send a Reid & Pederson sewer expert to your house as soon as possible.
Once there, your skilled sewer professional will diagnose your sewer issue and get to work rodding your sewer, eliminating your clog and allowing your sewer to flow once again.
Highland Sewer Rodding Pros
Our experts work quickly so you can have your home back to normal ASAP. Call Reid & Pederson Drainage for sewer rodding services in Highland, IN today! We'll make that clog disappear!