Sewer & Drain Cleaning Services Crete, IL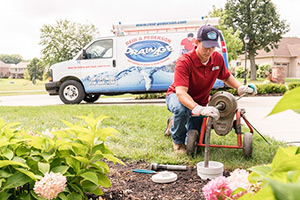 Sewer and drain clogs can make life in your home difficult. After all, when your sewer isn't working as it normally should, it's hard to do very much at all!
If you need sewer cleaning or drain cleaning services in Crete, IL or the surrounding area, contact our Crete drain and sewer cleaning experts at Reid & Pederson right away. We will come out, assess your clog, and then determine the very best way to get clear it. Our Crete drain cleaning and sewer cleaning experts will get rid of that clog fast so you can get back to your normal life ASAP!
Our Sewer & Drain Cleaning Process
When you call us for sewer or drain cleaning in Crete, IL, our office team will quickly set you up with an appointment at a time that's convenient for you and our technician will show up on time because we understand your time is valuable.
Once there, your Crete sewer and drain cleaning technician will talk to you about what you've been experiencing, allowing them to get a more comprehensive understanding of your problem. Next, they will get to work to quickly eliminate your clog. We will get things flowing back to normal in no time!
Next, your Crete drain cleaning or sewer cleaning expert will take a look at the pipe in question. We'll do our best to determine the nature of the clog and how large it is. Once we know that, we'll present you with the best options for removing it. As soon as you give us the go-ahead, we'll get to work and get your sewer or drain cleaned fast.
Most of the time, we'll use one of the options below for your sewer cleaning or drain cleaning in Crete, IL.
Sewer Rodding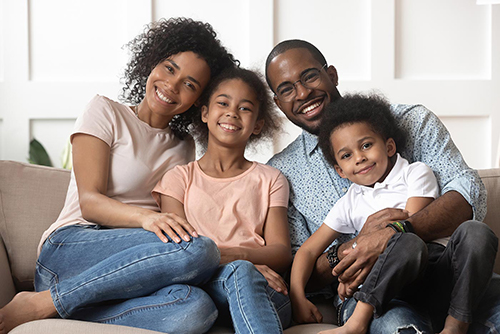 Our sewer rodding is a type of sewer cleaning in Crete, IL that involves using a series of rods with 4-inch blades at the end to access your clog, then slice it into pieces so it can be flushed down your sewer line. Before long that clog will be a thing of the past!
Drain Rodding
When you call our Crete sewer cleaning and draining cleaning experts for drain rodding, we'll use flexible rods with small blades on the end to get to your clog and break it into smaller pieces. Then we'll wash those pieces down the drain!
Hydro Jetting
Our sewer cleaning in Crete, IL often relies on hydro jetting. We'll shoot a concentrated stream of water into your pipes to break up and get rid of your clog. We can also use this to clean grime off the edges of your pipes so you don't risk another clog anytime soon!
Overhead Sewer & Drain Cleaning
It can be hard to find experts in overhead sewer and drain cleaning. However, we can get the job done fast. Our sewer and drain cleaning services in Crete, IL include these types of lines. Using a patented tool, created by owners Kevin & John Reid, called ZipDrain, we can clean and jet your overhead sewer without making a mess in your home. We'll get those lines running well again fast!
Your Drain & Sewer Cleaning Experts
Contact us at Reid & Pederson as soon as you realize you have a sewer or drain clog at your home or business in Crete or beyond. We'll get there fast and get rid of that clog before it causes you even more problems. When you need drain cleaning or sewer cleaning in Crete, IL that you can rely on, reach out to us right away!
Crete Sewer Cleaning & Drain Cleaning FAQ
Learn More About Sewer & Drain Cleaning in Crete & Beyond
Check out our blog posts below for some helpful info, expert tips and more!