Sewer Rodding in Munster, IN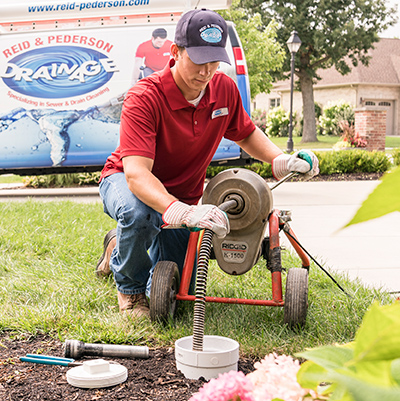 Do you have sewer problems or maybe you suspect that you have a clogged sewer line? Have you been told that you need to call in sewer rodding in Munster, IN but you're not sure where to go or what that even means?
No matter the reason that you're looking for sewer cleaning in Munster, IN, you've come to the right place. At Reid & Pederson, we'll make sure your sewer gets cleaned out and that you are informed about what is going on every step of the way.
How Do I Know if I Need My Sewer Cleaned?
Unless you've had sewer issues before, it can be difficult to know what to look for or which signs indicate you need a sewer drain cleaning in Munster, IN.
Call a sewer cleaning company when you notice the following problems:
You experience regular drain backups at home
Multiple locations in your house back up at once
You have unusual backup problems, like your toilet overflows every time your washing machine drains
You smell bad odors in your home
The simplest way to determine whether your sewer needs to be cleaned is to send a camera down your line to examine it. The camera shows you precisely where there is buildup in your sewer, what it is made of (grease, scale, and tree roots are the most likely culprits), and how extensive the problem is. We can perform a camera inspection as part of your sewer maintenance or if you suspect sewer problems.
What Does Sewer Cleaning in Munster, IN Involve?
When you contact our sewer drain cleaning services team to clean out the lines, we'll get to you fast. After all, sewer backups can cause serious damage and we don't want that to happen to you.
Once we're at your house, we'll determine whether the sewer is actually the culprit behind your drainage issues. If it is, we'll find out where your clogged sewer line is and what it's made of. With that information, we'll find the very best way to clean your sewer and get the job finished as soon as we can. We may use hydro jetting, sewer rodding, or other cleaning methods as needed Before you know it, everything will be flowing freely once again.
Munster Sewer Rodding Specialists
When you need sewer cleaning services you can rely on, call us at Reid & Pederson. We'll get to your home fast and complete your sewer rodding in Munster, IN before you experience any more problems. Make an appointment today!