Trenchless Sewer Repair Crete, IL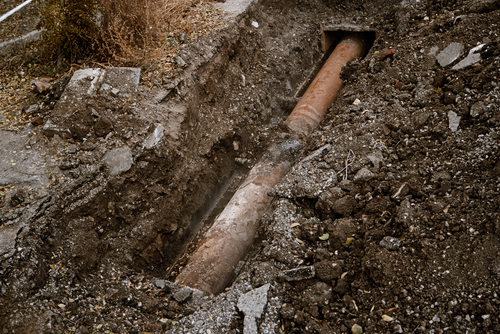 Is your sewer line broken and in need of repair? Call Reid Pederson today to learn more about trenchless sewer repair in Crete, IL, the surrounding area, and Northwest Indiana. Our experienced sewer repair technicians can fix your sewer without the need to dig up your yard or landscape.
Reid & Pederson's trenchless sewer repair technology gets your sewer flowing again quickly, with no mess or restoration work afterwards.
What is Trenchless Sewer Repair?
Trenchless sewer repair fixes your broken or damaged sewer without the need to dig.
Our process begins with a sewer camera inspection where we send a camera down your sewer line to uncover problems and pinpoint where they lie. Cracks, broken line, misalignment and other damage are uncovered during a sewer camera inspection. After the inspection, our team of specialists will send you a copy of your sewer televising, along with a detailed report of problems and our best recommendation on whether your line is a good candidate for a traditional repair or a trenchless sewer repair.
Our innovative process consists of inserting a liner through your existing sewer access point. Sewer lining can replace one part of a broken sewer or an entire sewer line, if necessary.
Trenchless Sewer Repair Pros
If your sewer is giving you continual problems, contact Reid & Pederson Drainage! We can quickly dispatch a technician to take a look at your sewer line and determine the best sewer repair option for your unique situation.