Sewer Repair in Schererville, IN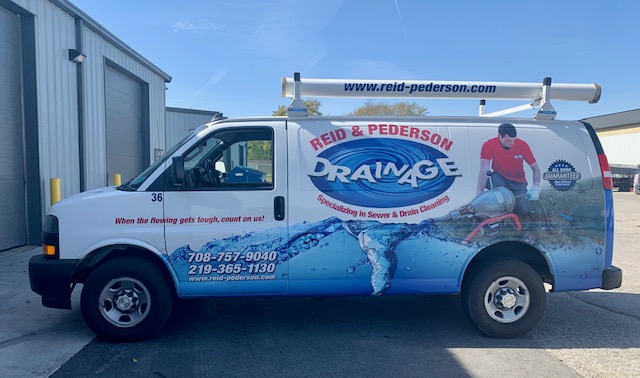 When you need a reliable company to perform a sewer line repair in Schererville, IN, call in Reid & Pederson. We'll get a sewer line expert out to your house fast to assess your needs and devise a plan to get them taken care of quickly and efficiently.
We'll always tailor every solution to your needs so we can make sure you're getting the best possible resolution to your particular problems in Schererville, IN.
Our Sewer Line Repair Process
Every sewer line repair in Schererville, IN that we perform starts when we send a camera down the sewer line. This shows us exactly what is going on down there and permits us to pinpoint the location of the problem. Before long, we'll know precisely what is making your sewer malfunction.
Once we know that, we'll get you the best possible sewer line repair in Schererville, IN. Our team will always talk you through any options pertaining to your sewer repair so that you can choose the one that will work well for you and your family.
Trenchless Sewer Repair
Whenever we can, we'll perform a trenchless sewer repair. This technology lets us fix your sewer pipes without digging up your yard. These repairs can save your time, energy, and money. If these repair methods will work for your sewer issues, we'll let you know.
We offer hydro jetting, pipe relining, pipe bursting, and other trenchless repair options. Our sewer repair professionals will make sure you understand exactly what we plan to do to repair your sewer before we start the job.
Work With Reid & Pederson On Your Schererville Sewer Repair
Even if trenchless repair methods won't work for you, we'll get your job done ASAP. We'll have a dig team on site in no time so you won't have to worry about your sewer anymore. Before you know it, your lines will be fixed and your plumbing will be working again.
No matter which type of repair you choose, we'll get straight to work and we'll keep working until it's done. We'll test our work before we leave, too, so we can all know that your sewer line is working the way you want and need it to.
Call us today if you need sewer repair services in Schererville, IN. We'll get there fast, figure out the issue, and repair it as quickly as possible. Before long, your sewer will be working normally again and you'll be back to your normal schedule!