Sewer Rodding in Flossmoor, IL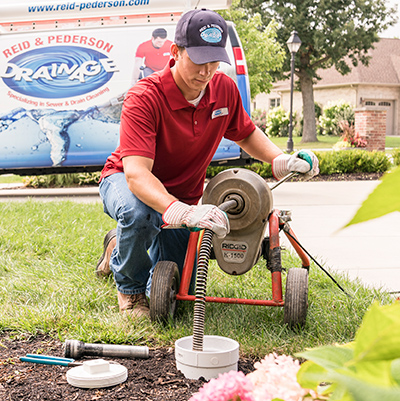 Sewer rodding in Flossmoor, IL doesn't have to be a chore. When you get our professional drain and sewer service experts on the job, we'll have it completed in no time.
Stop worrying about your sewer rodding and get things flowing again when you call Reid & Pederson Drainage today. Get rid of that clogged sewer line ASAP!
Do I Really Need Professional Sewer Rodding Services?
We know that sewer rodding service is an investment in your home and your family's well being. That's why we suggest considering the following factors before you call us.
How long has it been since your last sewer rodding? If it has been a while or you don't know how long it has been, it's time to call.
How well is your sewer working right now? If it keeps backing up, you smell sewage in your home, or you often hear gurgling when things drain, it's likely worth the call.
Are you facing major sewer problems? If your sewer is struggling, you might save money by calling for sewer rodding before anything catastrophic occurs.
Our Sewer Rodding Services
Our sewer rodding services in Flossmoor, IL include everything you need to get your sewer working normally again. We'll find the clog and get rid of it quickly for you. You can trust us to take care of that clogged sewer line. Once we arrive, you won't have to worry anymore and your clog will be gone ASAP.
Sewer Rodding Pros in Flossmoor
Call Reid & Pederson today or whenever you need sewer rodding in Flossmoor, IL. Our team will be there soon and take care of everything. Your sewer will be back to normal before you know it if you make your appointment today!