Drain Cleaning in Schererville, IN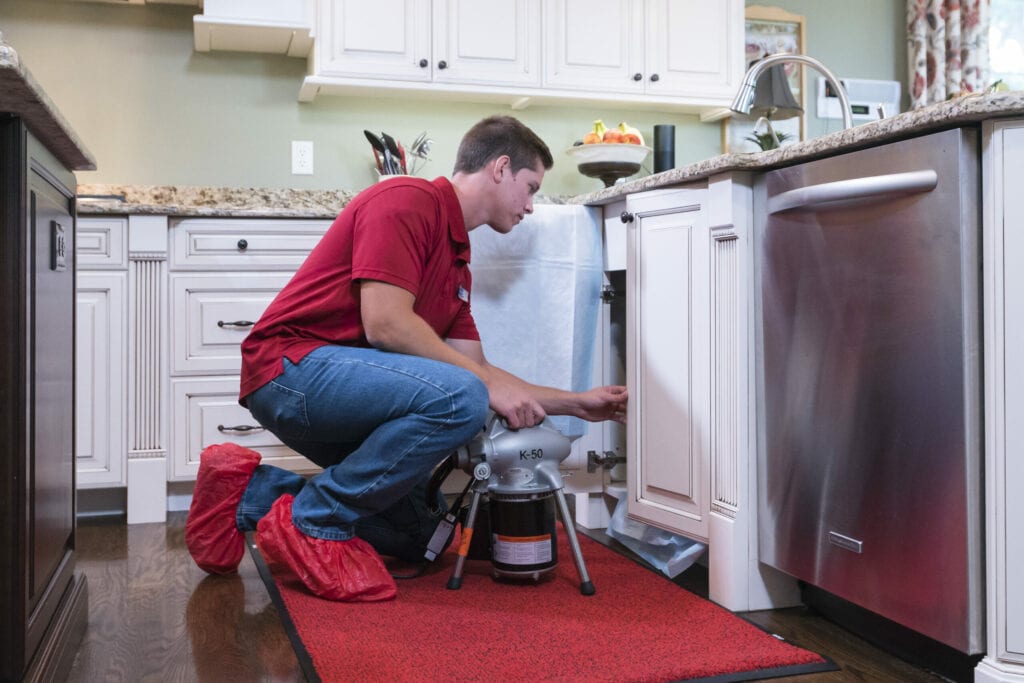 When you need someone to handle a drain cleaning in Schererville, IN, call us at Reid & Pederson. We'll send out a licensed, insured, and experienced drain cleaning service professional to unclog your drain fast.
Before you know it, everything will be flowing freely again at your Schererville, IN home and you won't have to worry about drain problems anymore.
Plumbing Snakes
Most of the time, we perform drain cleaning services in Schererville, IN with a professional-grade plumbing snake. All of our trucks come equipped with one of these and all of our drain cleaning pros have used them many times, so they know how to get your clogged drain fixed ASAP. They also know how to use the snakes in ways that won't damage your pipes.
When we use a plumbing snake, we'll send a flexible metal cable down your pipe until we encounter the drain clog. At that point, we'll either break the clog up so it can flow on down the line or pull it out. Either way, we'll make it go away so you don't have to worry about your drains anymore.
Complex Drain Clogs
We can even unclog your drain in Schererville, IN if the clog is deep in your system. We'll use the latest technology to find your clog, then determine a method for removing it based on where it is. We may need to replace a small section of pipe if the clogged drain is too severe or if that seems like it is the best option. Either way, we'll make sure your clog gets out with as little hassle for you as possible.
Sometimes, drain clogs are actually located in your sewer. If this is the case at your house, we'll make sure we get that out, too. We'll send a camera down the sewer line to find your clog. This allows us to see what it is made up of and how big it is. Based on what we see, we'll determine the best method for removing the clog and get that done as soon as possible so you don't risk further damage to your home and so you can stop feeling anxious about plumbing issues.
Schererville Drain Cleaning Pros
We'll do whatever it takes to get your plumbing or sewer system working again. We'll work fast and test everything before we go, just to make sure everything went as planned. We'll let you test the system, too, so you can be assured that the clog is gone.
Call us at Reid & Pederson today for fast, efficient service from friendly drain cleaning experts in Schererville, IN. Find out why so many people near you love to work with us!