Sewer Rodding in Chicago Heights, IL
When it's time for sewer rodding in Chicago Heights, IL, call in our trusted team from Reid & Pederson. We offer complete sewer cleaning service. Our Chicago Heights drain and sewer experts will get your clogged sewer line flowing freely once again!
When Should I Call for Professional Sewer Rodding?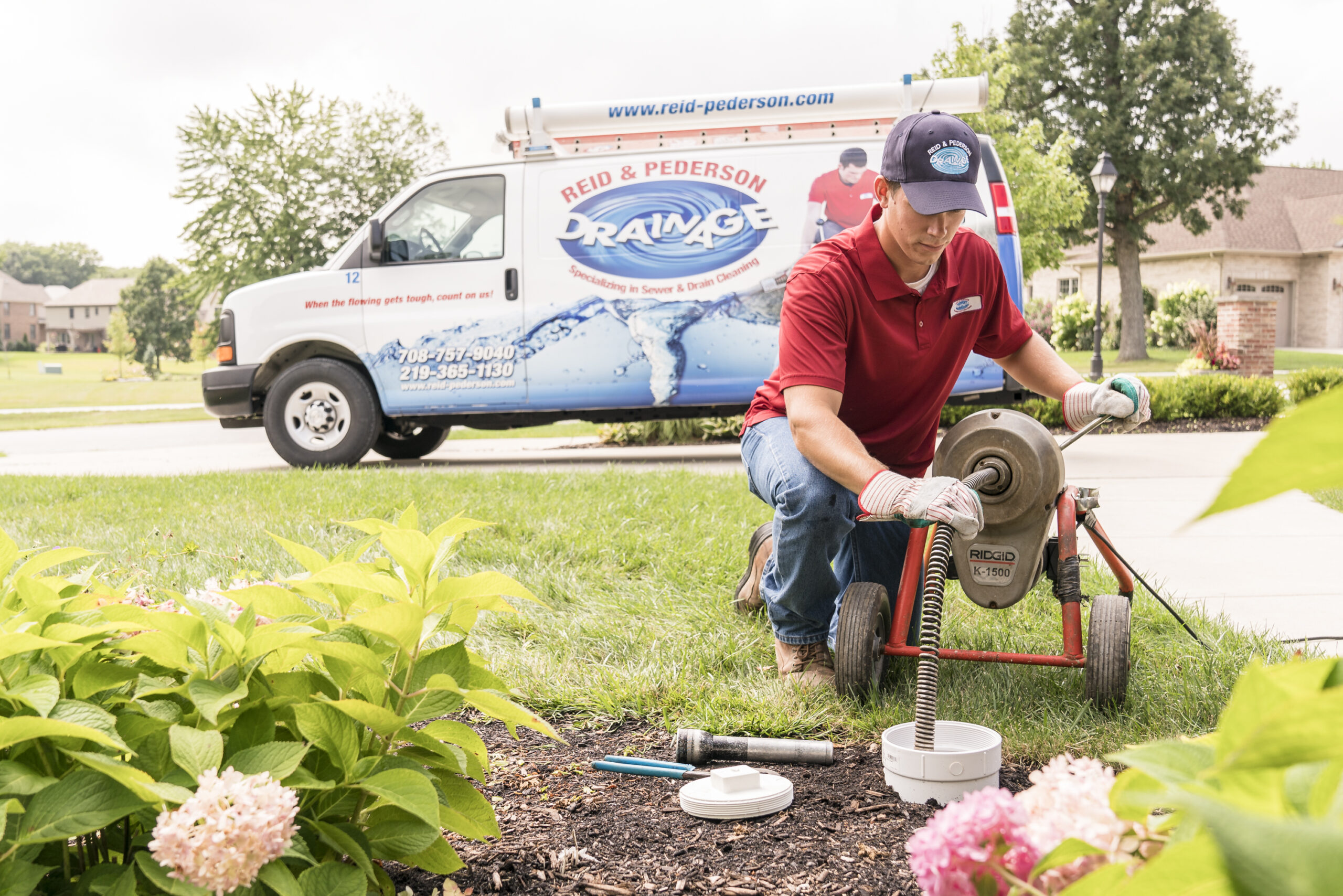 Many homeowners aren't sure how often they should call for sewer rodding or what signs indicate a potential problem. Here's what you need to know so you can decide if now is the right time for you to bring in professional sewer rodding in Chicago Heights:
You get a whiff of sewage smells inside your house.
You have multiple drains backing up in your home.
You have unusual issues when you drain a lot of water at once. For instance, your bathtub may fill with water when your washing machine drains.
You have black water or sewage back flowing into your sinks or bathtubs.
You hear gurgling at unusual times, like when you flush a toilet or drain your sink.
You have to plunge your toilet frequently after use or you experience recurring clogs elsewhere.
Trust Reid & Pederson for Your Sewer Rodding
No matter what your sewer rodding in Chicago Heights, IL involves, the sewer experts at Reid & Pederson will get your line cleaned out ASAP. We'll find the problem then get to work clearing your line so you're free of costly backups and other drain issues.
Before you know it, your sewer rodding will be complete and you'll be able to get on with your life. Call Reid & Pederson now to get a sewer professional to your home ASAP. We'll get your sewer flowing again soon!