Drain Cleaning in Munster, IN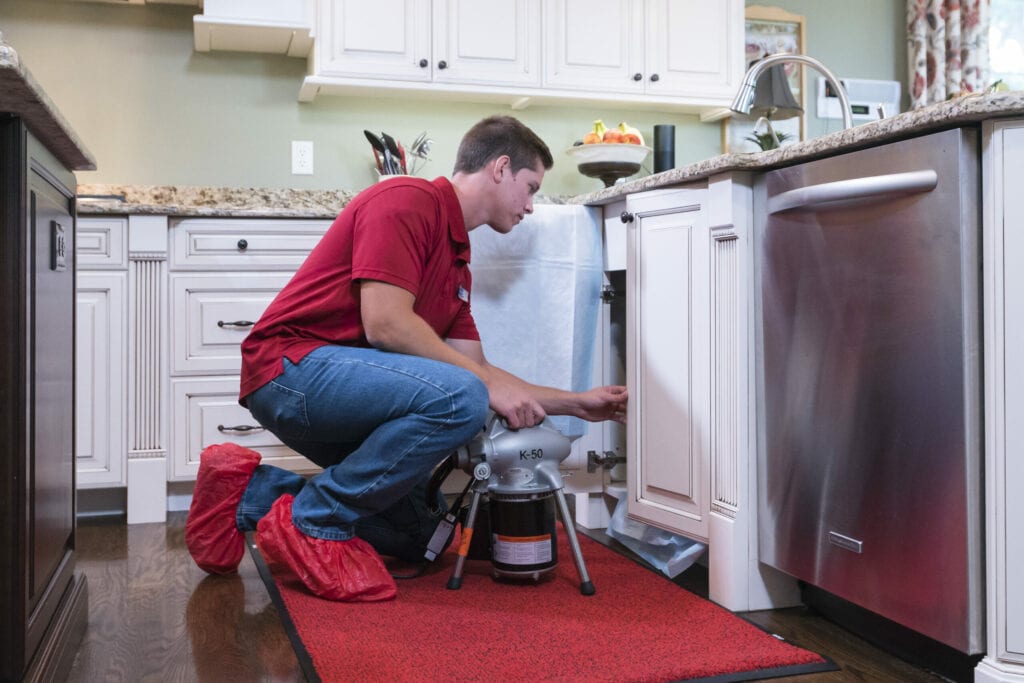 If clogged drains are making your life difficult, call us at Reid & Pederson to get them cleaned out quickly and efficiently. We'll make sure that your drain clog is gone before we declare your drain cleaning in Munster, IN finished.
When you require fast, friendly, trustworthy drain line cleaning, we'll be there for you! Give us a call and an experienced drain expert will be on his way ASAP. Before you know it, your drains will be functional again and you won't have to worry about your plumbing system again.
Our Munster Drain Cleaning Services
When you contact us for drain cleaning in Munster, IN, we'll match your needs with the skills of a drain expert who can get to you fast. We'll make sure we find an appointment time that's convenient for you, then get to you on time.
Every visit begins with a conversation. We want to know what has been going on with your drains. Once we have a full understanding of your situation, we'll get to work. We'll find your clog, determine where it is and the best way to remove it, and get the job finished as fast as we can.
No matter what you require when it comes to drain cleaning in Munster, IN, we have your back. Our drain professionals will remove your drain clog, whether it is big or small. They'll work on your indoor drains, outdoor drains, and on your sewer drains, too.
We have a variety of drain line cleaning methods that we use. We'll ensure that we use a method that will be effective on your clog and safe for your pipes, no matter how old or how fragile they are. Contact us today to get rid of your clogged drains so you can get back to your normal routine.
Using a Plumbing Snake to Clean Your Drains
Most frequently, we'll use a professional-grade plumbing snake to unclog your drain. The flexible metal cable can be threaded down into your drain and through the pipes until it reaches the clog. At that point, your drain cleaning pro will pull the drain clog out using a hook or break it up so it can continue flowing down the line.
Our plumbing snakes are sturdier than those you can rent at the hardware store so you don't have to worry about them getting stuck in the pipes. Our experts can wield them so they can unclog your drains without any problems along the way.
Expert Drain Cleaning in Munster, IN
When you require drain cleaning in Munster, IN, your drain expert from Reid & Pederson will be there soon. Stop worrying about the drains and call us today! Before you know it, your annoying drain clog will be gone and you won't have to think about it again. Make your appointment today!