Drain Cleaning & Sewer Services in Dyer, IN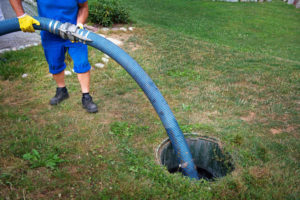 When you have drain or sewer problems in Dyer, IN, contact Reid & Pederson Drainage right away. We are your drain and sewer experts in the Dyer area and we would love to help you get your home or business running normally again soon. Before you know it, we'll have your drain or sewer problem fixed so you won't have to worry anymore.
Every person we send out to you is an expert in drain and sewer service in Dyer, IN. In fact, we make sure that our technicians are trained in the latest technology every year. This allows us to offer you the best deals and the most efficient fixes for your drain and sewer problems.
Drain Cleaning Services
When you call Reid & Pederson for drain cleaning in Dyer, IN, we'll get someone out to your home or business fast. Your drain cleaning expert will talk to you about the problems you've been experiencing, then get to work removing your clog. We can handle the most stubborn clogs! No matter what it takes, we won't leave until your drain cleaning in Dyer, IN is complete!
Sewer Rodding
If you need sewer rodding in Dyer, IN, Reid & Pederson will get the job done fast! Our technicians are all sewer experts so they will evaluate your sewer, then get working to clear your blockages quickly. Our technicians are equipped with the best and latest sewer rodding machines, so you can always be assured that your Dyer, IN sewer rodding is thorough and will completely clear your sewer line of clogs and blockages. Our technicians are experts at clearing tree roots and other blockages from Dyer, IN sewer lines.
Hydro-Jetting
Hydro-jetting in Dyer, IN is a good idea for pipes in serious need of a good cleaning. Using a high pressure stream of water, we'll clean your pipes and remove years of buildup, scale and grease. Hydro-jetting is ideal for pipes that routinely buildup, such as kitchen lines in a restaurant. Our experts will blast away the grease and all you'll be left with is sparkling, free flowing pipes.
Sewer Line Repair
Your sewer line works to remove waste from your home. If there's a problem in your line, you will experience an inevitable backup. Misaligned pipe, broken or collapsed sewer pipes all cause disruptions in the flow of your sewer. If you're dealing with sewer problems, our sewer repair service in Dyer, IN is right for you. We'll send an expert out to investigate your problems and give you our best estimate for your sewer line repair in Dyer, IN. Call us today!
Drain & Sewer Experts in Dyer
Whether you need sewer rodding, drain cleaning, sewer repair or hydro-jetting in Dyer, IN, we'll work with you to get the job done fast. We know that you need your sewer system to be fully functional in order to thrive so we'll do all we can to help you out. Contact Reid & Pederson to make your Dyer sewer service appointment today!