Sewer Line Repair in Chicago Heights, IL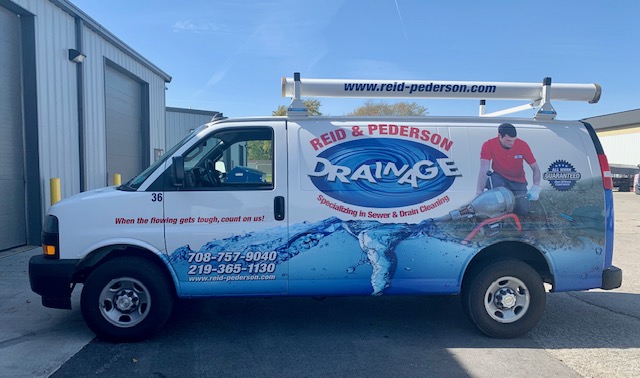 Your sewer line repair in Chicago Heights, IL doesn't have to be stressful. In fact, when you get our Chicago Heights drain and sewer professionals on the job, you won't have to worry anymore.
Our Chicago Heights sewer repair services team will find the problem with your sewer line, then get it fixed fast. Before you know it, your sewer repair will be complete and your sewer will work normally once again.
Signs You Need Sewer Line Repair
Since you can't look at your sewer line to determine when it needs a repair, you have to look for other signs of a problem. Keep an eye out for:
Overgrown patches in your lawn. Vegetation feeds on sewage. If there are cracks or breaks in your line, some of your grass may grow out of control.
Squishy spots in your yard. If sewage is seeping toward the surface, your lawn will be wet under your feet.
Sewage smells indoors or out. This can indicate that your sewer is not containing waste the way it should.
Repeated sewer backups that rodding doesn't eliminate. This could indicate a break in your sewer line caused by broken or misaligned pipe.
Recent Project: Overhead Sewer Installation in Chicago Heights
A property management company contacted us for a sewer repair for one of their buildings in Chicago Heights. The tenant had reported repeated sewer problems at the residence so our team went to the property to identify the problems occurring. Our team of technicians determined that the sewer needed to be rerouted and tied into the existing sewer line. In preparation for the repair, our team located for the new overhead sewer.
On the day of the repair, our team rerouted the existing sewer stack in the upstairs bathroom around the basement wall to the back of the house, coring through the foundation wall to tie it into the existing sewer line in the backyard. The existing sewer from the house was partitioned off and tied into a perforated sump pit in the backyard. Lastly, the existing sewer line in the floor was routed to an ejector pit and a new 6" cleanout was installed in the backyard.
Our sewer repair solved the sewer problems the tenant was experiencing and now they enjoy a sewer that flows freely and without problems.
Call Sewer Line Repair Professionals from Reid & Pederson
At Reid & Pederson, we have professionals in sewer repair services standing by, ready and willing to help you out. Call now and we'll get a sewer technician to your home to televise your sewer line. That's the first step in uncovering problems in your line. Once we know what and where your problems lie, we will devise a customized solution for your sewer repair. Once you agree to move forward, we'll get your sewer repair in Chicago Heights scheduled!
Rely on us at Reid & Pederson today or whenever you need sewer line repair in Chicago Heights, IL. Make your appointment with one of our sewer experts now to get the fast, friendly service you need. Take the first step toward fixing your sewer when you call our team today!