Drain Cleaning & Sewer Services in Steger, IL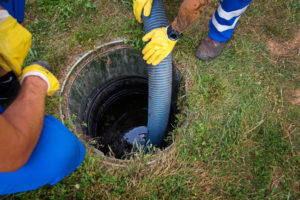 Are you tired of dealing with sewer problems? Do you wish that you could just get that drain cleaned out once and for all? If this sounds like your life, contact us at Reid & Pederson Drainage for drain or sewer service in Steger, IL right away. We'll get an experienced drain and sewer technician out to your home fast to figure out what needs to be done to remove your clog, then to do it quickly and efficiently.
Our goal is to get your home back to normal as soon as we can. We know that you need your sewer rodding or drain cleaning in Steger, IL completed fast and we will do our best to make that happen for you. Before you know it, your clog will have disappeared and everything will flow normally again.
Drain Cleaning Services
For any clogged drain in Steger, IL you're experiencing, we'll quickly dispatch one of our drain cleaning pros to your home or business to clear it. From kitchen sinks to bath tubs to bath sinks and any drain in between, our sewer and drain technicians have years of combined experience and are equipped with the best equipment to quickly find clogs and blast them away. When you need drain cleaning services in Steger, IL, Reid & Pederson are the only experts to call!
Sewer Rodding
If you suspect that you need sewer rodding in Steger, IL, contact Reid & Pederson right away. Our technicians are sewer experts and we'll get one to your door fast because we know that sewer problems can't wait. Using professional, high-grade machines, our rodding machines employ sharp, 4-inch blades to cut through even the toughest tree roots and blockages in your Steger sewer line. When you need quality sewer rodding in Steger, IL, give Reid & Pederson a call today!
Hydro-Jetting
Hydro-jetting in Steger, IL an effective way to clean out old pipes that have lots of scale or buildup in them. Ideal for commercial settings, such as restaurants, hydro-jetting sends a high-pressured stream of water through pipes to blast away even the toughest blockages and buildup. If you're in need to hydro-jetting services in Steger, IL, contact our team of experts today!
Sewer Line Repair
If you're frustrated with frequent sewer backups in Steger, IL, give Reid & Pederson a call today. Our expert sewer technicians will get to the bottom of your sewer problems and offer you a personalized recommendation on correcting them for good. Our sewer repairs in Steger, IL are all completed professionally by our experienced team. With years of combined experience, our team is sure to get – and keep – things flowing in your home or business once again.
Recent Project: Saving Thanksgiving in Steger
Our customer called us on Thanksgiving morning because her toilet was completely clogged. She was in a panic because there was a large number of guests arriving shortly to her home to celebrate the Thanksgiving holiday.
Thankfully, Reid & Pederson is always there for any emergency and we quickly got a technician out to her home. Ryan augered her toilet, cleared the clog and got the family dinner plans back on track for our grateful customer.
Reid & Pederson is always here when you need us! 24/7, 365 days a year. Sewer & drain problems can't wait so call us today!
Recent Project: Sewer Repair Gets Things Flowing Again in Steger
A customer in Steger called us because she was experiencing issues with water leaking back into her sump pit any time she used water in her home. Our technician televised the line and discovered that the overhead sewer had to be rerouted through the wall and the kitchen sink line also had to be rerouted to the overhead. Our technician also recommended to reconfigure the sump/ejector line to run it downstream to the existing sewer line and eliminate the old pipe.
The overhead was removed and a trench was dug outside to the main. The kitchen line, two ejector pumps and all bathroom lines were tied into the new overhead, which was tied into the existing main line.
With our repair, the customer stopped experiencing issues with her sewer and was happy that her sewer problems were now behind her.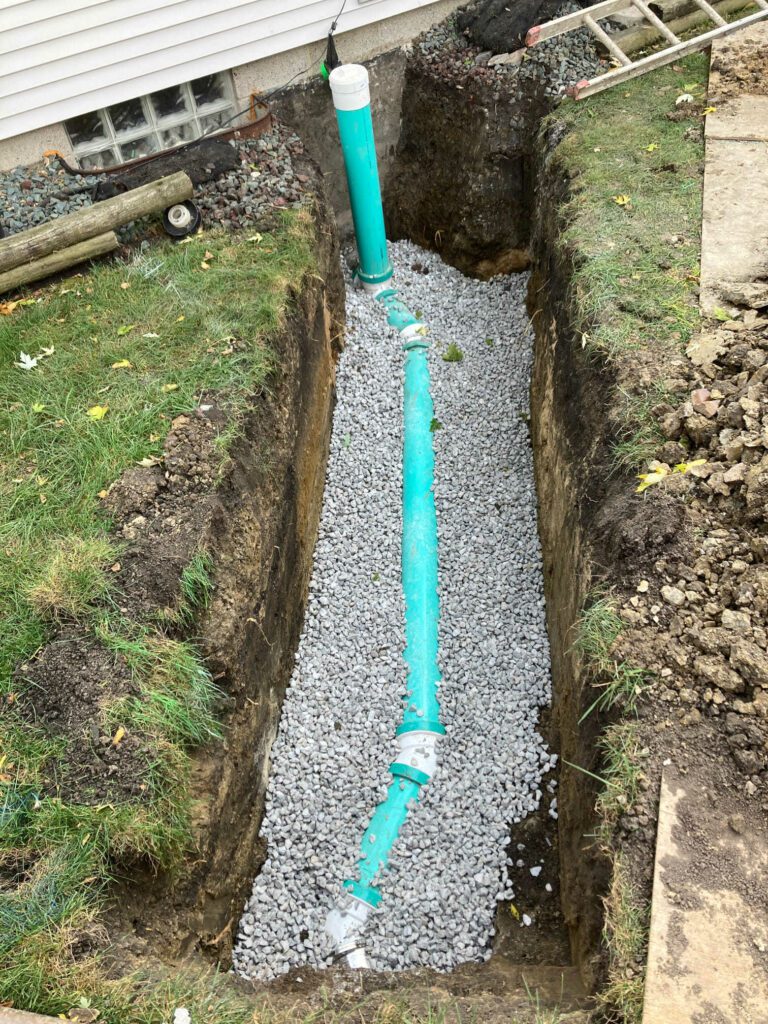 Steger Drain & Sewer Experts
Contact Reid & Pederson for sewer rodding, drain cleaning, sewer repair or hydro-jetting in Steger, IL. Make your appointment today!