Drain Cleaning in Chicago Heights, IL
When you need drain cleaning in Chicago Heights, IL, reach out to us at Reid & Pederson right away. We'll unclog your drain fast so you can get back to your regular schedule soon. Rely on our Chicago Heights drain and sewer team whenever you have a clogged drain that just won't go away.
Do I Need Professional Drain Cleaning Services?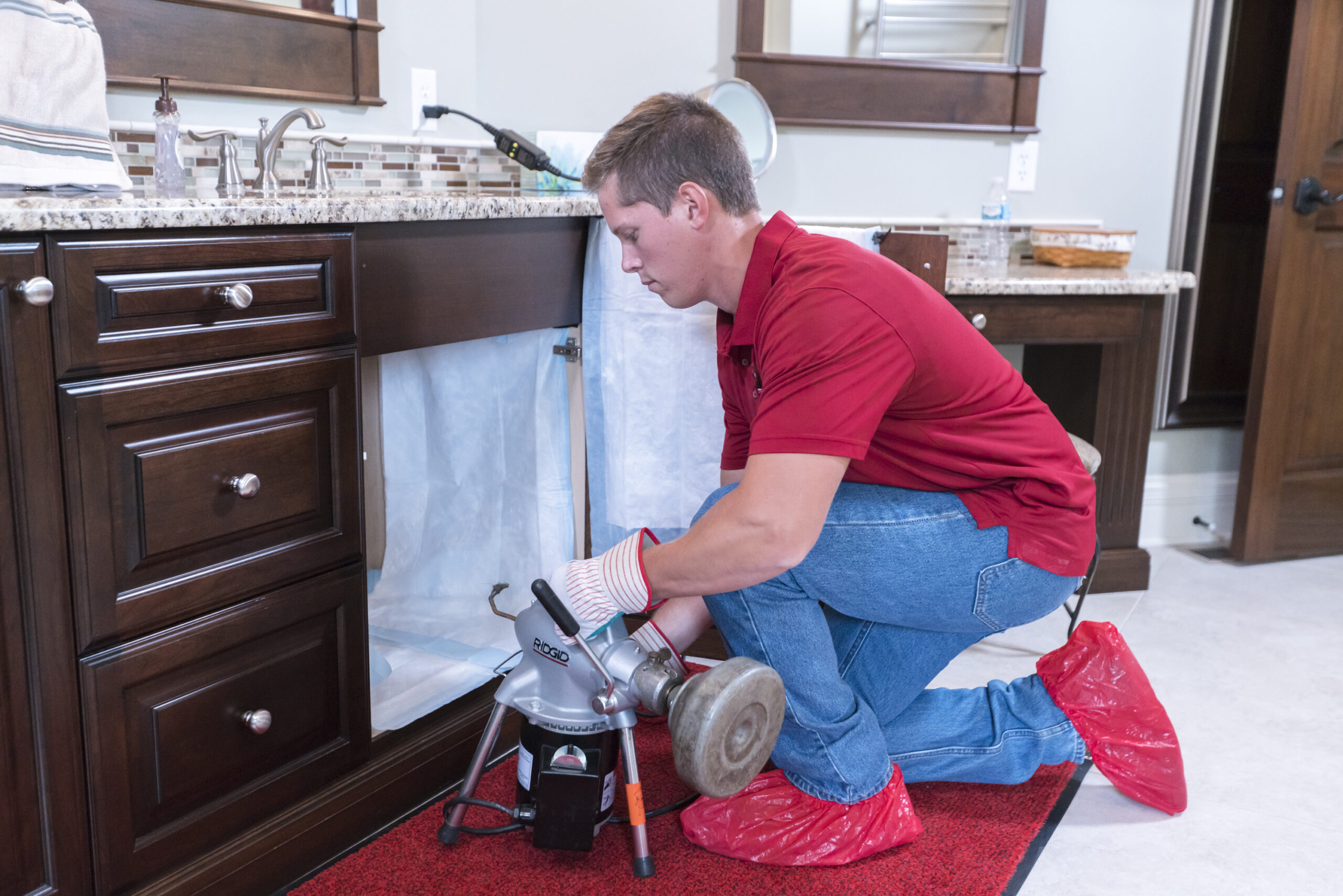 We talk to a lot of homeowners who aren't sure if they need professional help with their drain clog. Sometimes, it's hard to know if the problem is bad enough to bring in a drain cleaning pro.
While we are always happy to help you with all of your drain cleaning needs, we recommend calling for help in the following situations:
You have tried unclogging the drain and it won't budge. If you've used chemical solvents or other home drain remedies and it's still clogged, you need a pro to unclog that drain for you. Chemical solvents are usually a temporary solution and in most cases, your clog will come back.
The clog keeps coming back. Recurrent clogs can be a sign of a problem deeper in your system. We'll find the source of the issue and get rid of it for you.
You have multiple clogs at once. This can indicate an impending sewer backup so you'll need to get a professional quickly to your home!
Call Reid & Pederson for Drain Cleaning Today!
When you call us at Reid & Pederson, let us know you need drain cleaning services. We'll get you an appointment with a drain expert who will get to you fast, find your drain clog, and eliminate it.
Rely on our team today or whenever you need drain cleaning in Chicago Heights, IL. We are the team that will unclog your drain fast and get you on your way soon. Make your appointment now!