Sewer Repair in Munster, IN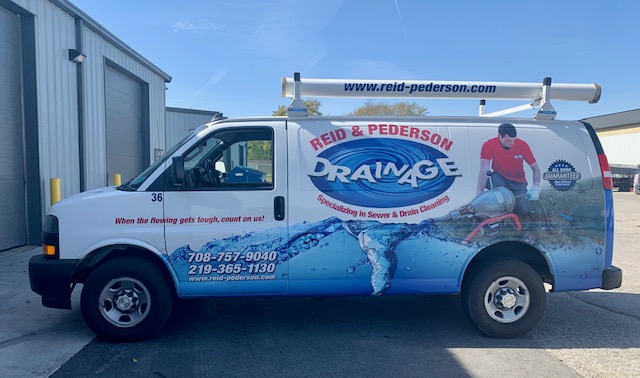 No one likes to do sewer repairs on their home in Munster, IN. However, these repairs don't have to be stressful or overwhelming. Call us at Reid & Pederson and we'll come to you and take a look at your sewer line. Just say, "Fix my sewer!" and we will be there ASAP!
Every sewer line repair in Munster, IN that we perform begins with a camera inspection of your sewer. We'll send a camera on a flexible line down the entire length of your sewer. This allows us to see exactly what is causing your sewer issues. We can see cracks, clogs, breaks, and more. Once we have this data, our sewer repair services team will get your sewer line fixed fast!
Common Signs You Need a Sewer Line Repair in Munster, IN
Many sewer problems get bad before people even know there's something wrong. Look for the following signs, then contact us right away. We'll be there ASAP!
Contact us when:
You smell sewage in your house. Even if the smells are not constant, they can indicate a sewer problem.
You experience frequent backups. If your sewer doesn't drain well, it will back up into your house.
You have backups all over your house, all at once
You have overgrown spots in your yard. Plants thrive on many of the chemicals found in sewage.
You have damp spots in your yard when you haven't watered and it hasn't rained
Trenchless Sewer Repair in Munster, IN
Whenever we can, we'll use trenchless sewer repair methods to fix your sewer line. This new technology allows us to unclog your sewer or replace sections of pipe line without digging up the entire yard. We may have to make a few small holes, but we won't have to take out the whole thing!
Our sewer repair services professionals will assess your sewer, then let you know if these methods will work for your problem. We'll talk you through every option so you can be completely sure that you're choosing the very best option for your home.
After you approve the sewer repair in Munster, IN, we'll get started ASAP and finish fast. We understand that you can't live very well when you can't get rid of your waste properly. That's why we will focus on getting things back to normal.
Munster Sewer Line Repair Pros
Contact our team specializing in sewer repair services at Reid & Pederson today to get the sewer solutions you need for your line. Our experts will be there soon to get everything flowing for you again soon!