Did you know that here at Reid & Pederson we only focus on the sewer and drains in your home or business? We receive a lot of calls from customers who request plumbing services such as leaking pipes, hot water heater installs and repairs or repiping (to name a few!). In this article, we will highlight when you should call us, and when you should call a plumber.
Fresh Water vs Wastewater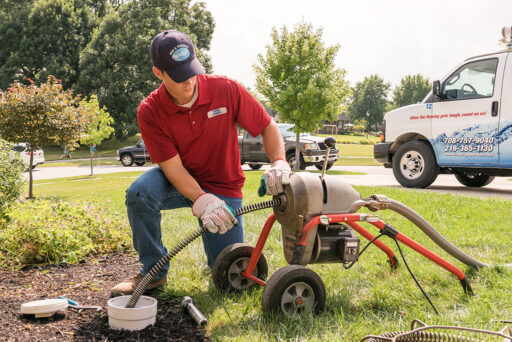 If you're experiencing any issues in your home related to plumbing or pipes, first ask yourself this question: Am I dealing with fresh water or wastewater? If the answer is a fresh water pipe, you need to call a licensed plumber. If you're seeing black water, experiencing clogs and/or bad smells from your drains, that's when you should call us.
And while we understand that there are plumbers who rod sewers and clear drains, many times they do not have machines with the large cutter blades necessary to fully and effectively rod your sewer. In fact, we have relationships with several local plumbers who recommend us to their clients, and vice versa. 
Innovative Sewer & Drain Cleaning Technology
Another reason you may want to call us for your drain and sewer cleaning needs is because our technicians are highly skilled and trained on using the latest and most innovative technology available. Our technicians come prepared with the largest cutters available and we also provide additional services beyond traditional rodding in the case of truly stubborn tree roots. I guess you could say we really know our stuff!
Drain & Sewer Experts in Crete, IL & Beyond!
So when you experience a sewer backup or clogged drains, call our experts here at Reid & Pederson. We have been in business for over 35 years and have the skills and experience necessary to get things flowing in your home or business again quickly!
Hopefully, any company you choose is honest and gets the job done right, but Reid & Pederson are specialists in all things sewer and drainage. If you've been told you need a sewer repair, or you suspect your sewer line may be broken, start with the best and give us a call today!