If you have a basement, you may have noticed u-shaped metal or plastic guards fitted around the outside of your basement windows. Called a window well, these have a few different purposes.
What are Window Wells For?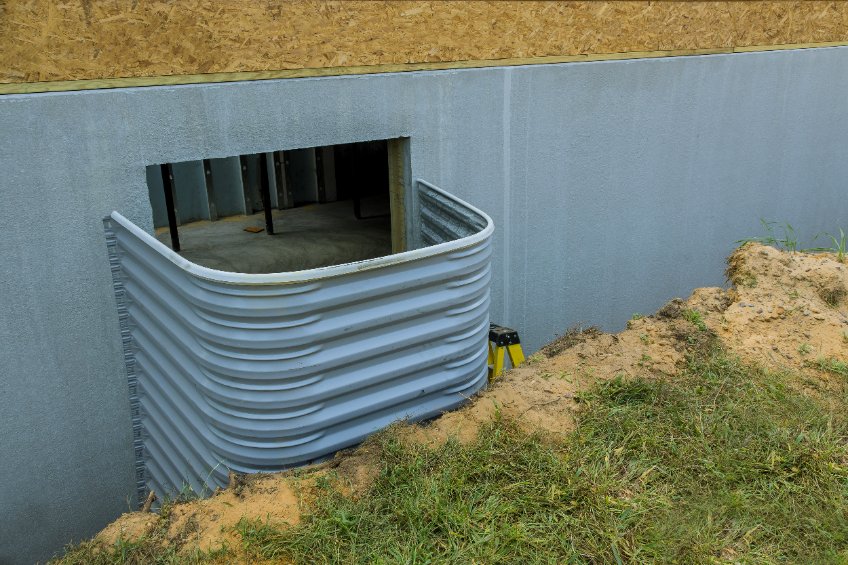 The first purpose of a window well is that they are designed to allow light into partially underground areas, such as a basement.
Secondly, window wells can provide an emergency form of egress.
Lastly, many homeowners don't realize that window wells also play an important role in draining excess rainwater away from your home's foundation, which can help prevent your basement from flooding.
Window Well Installation
When window wells are installed, a hole is dug about 1 foot beneath the bottom of the window sill. The well is then filled with gravel and sometimes a drain is installed at the bottom of the pit and connected to the perimeter drain. Other times, an interior drain is installed to redirect water to your sump pump, which then pumps the excess water away from your home.
Window Well Maintenance
You can perform some simple maintenance to your window wells to ensure that water is always indeed staying away from your foundation. At least twice a year, check the wells to ensure that debris like leaves, trash and other items haven't found a way into them to clog them. Simply cleaning them up ensures that no drainage issues will pop up. You can also install window well covers that will prevent debris from entering your wells in the first place.
Professional Help for Your Window Wells
If you're experiencing drainage issues at your home and you suspect a problem with your window wells, give us a call at Reid & Pederson Drainage today. We can diagnose and correct problems before they become an even bigger one, in the form of a wet basement.