Drain Cleaning & Sewer Services in Harvey, IL
Are you having problems with your drains or sewers? Call us at Reid & Pederson Drainage any time you need drain or sewer services in Harvey, IL. We'll get to you quickly, figure out what's going on, and get the best possible solution in place fast. Before you know it, you'll be able to use your home as normal and you won't have to worry about it anymore.
Drain Cleaning Services
When it comes to drain cleaning services in Harvey, IL, the experts at Reid & Pederson Drainage would love to help you out. We'll make sure that we get your drain cleaned as soon as possible so you can get back to your daily routine. All of our skilled technicians carry professional-grade drain cleaning machines on their trucks so they can get your drain cleaning in Harvey, IL completed as soon as possible.
Sewer Cleaning
Sewer cleaning in Harvey, IL doesn't have to be a huge hassle or a chore. Instead of stressing about it, let the experienced sewer experts from Reid & Pederson Drainage tackle it for you. We'll find that clog, then work hard to get rid of it as soon as possible. No matter what it takes, we'll remove that clog and get your sewer functioning the way you need it to again soon.
Hydro-Jetting
Hydro-jetting in Harvey, IL involves sending a powerful stream of water through pipes to break up clogs and clean them. Hydro-jetting in Harvey, IL is ideal for pipes with heavy buildup, such as restaurant pipes where grease tends to accumulate. Hydro-jetting in Harvey, IL allows us to get in, get things cleaned, and get out without taking up too much of your time.
Recent Project: Sewer Repair in Harvey
A property owner in Harvey, Illinois contacted our office because her building was experiencing a sewer backup. Our technicians arrived and began rodding from the basement. Within minutes, they hit a blockage in the overhead pipes at the back of the building that no matter how hard they tried, they could not get past. When they pulled their cables back, they were shocked to find a tracer wire connected to the gas line at the end of it.
Recognizing a potentially dangerous situation, they sent a camera down the line. What they found was a cross bore, which is a gas line running directly through the sewer line. A disastrous situation could have occurred if our equipment cut through the gas line during rodding. This would have released natural gas into the sewer system, causing the potential for a life-threatening situation.
Reid & Pederson called the gas company and repaired the line right away, replacing four feet of clay pipe with PVC and installing an outside cleanout for easy and safe access to the sewer line in the future. The property manager, previously unaware of the situation, was thankful and relieved we quickly corrected the problem.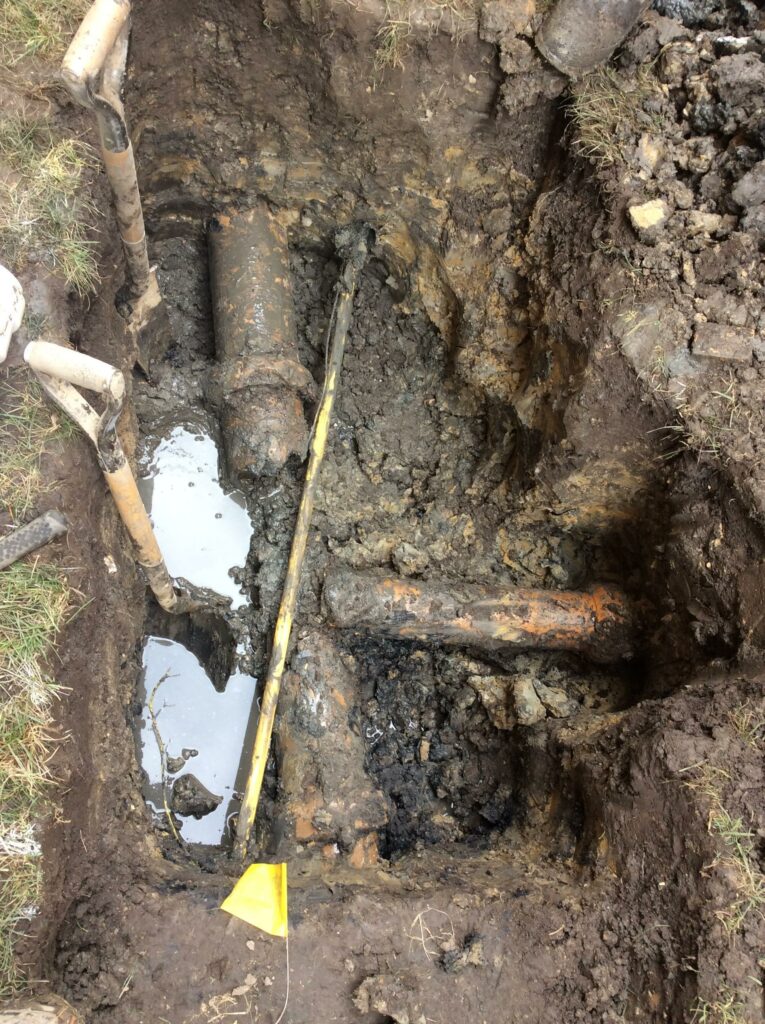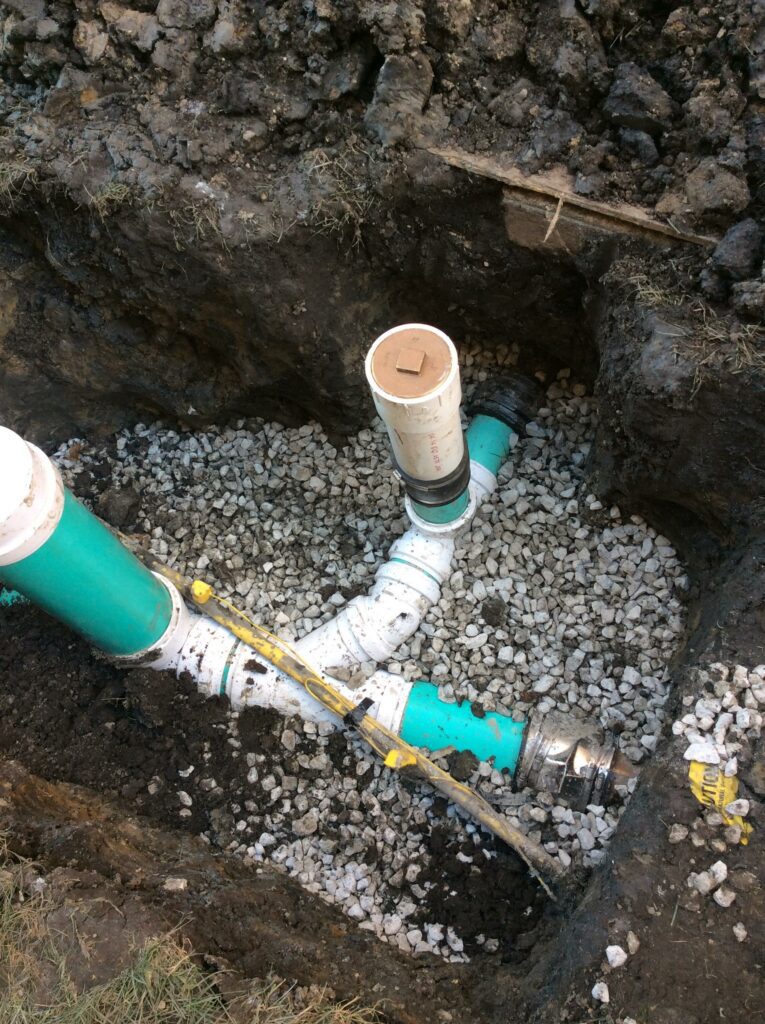 Harvey Drain & Sewer Specialists
When you need help with your drains or your sewer in Harvey, IL the experts at Reid & Pederson Drainage will take responsibility, take your stress away, and get things done as soon as possible. Give us a call as soon as you notice a problem to get it taken care of before it becomes a bigger issue. Make your appointment today and set your mind at ease soon!
Browse Our Drain & Sewer Services