Drain Cleaning & Sewer Services in Country Club Hills, IL
Are you struggling with drain or sewer problems? That's miserable! After all, you can't use live your life as usual or stick to your normal schedule. Instead of worrying about it, though, call us at Reid & Pederson Drainage. We specialize in sewer and drain cleaning in Country Club Hills, IL, so we'll get the job done with skill and efficiency.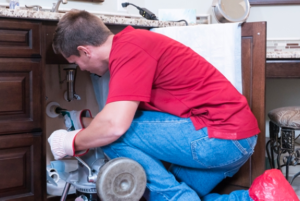 Drain Cleaning
Most of the time, drain cleaning in Country Club Hills, IL is easy. We'll use a professional-grade drain cleaning machine to break up and remove your clog so you don't have to worry about it anymore. We'll do whatever it takes to leave you with clean, free-flowing drains.
Sewer Rodding
When a clog is located deeper in your sewer line, we'll take care of those clogs, too. Using a high-powered rodding machine consisting of a cable with very sharp teeth at the end of it, we place the cable through your sewer line while running the machine at a high rate of speed. Our cutter blades cut through even the toughest tree roots and break up any other debris in your line. Our sewer rodding in Country Club Hills, IL will get your sewer back to normal in no time!
Hydro-jetting
Hydro-jetting in Country Club Hills, IL is one common way to remove clogs. These high-powered water jets not only remove grease clogs and clean your pipes, but they can even blast away tree roots. Before long, your sewer will be back to normal.
Country Club Hills Drain & Sewer Pros
Whether you need a small drain in your home cleaned, your main sewer line rodded or high-pressure hydro-jetting in Country Club Hills, IL, the sewer experts at Reid & Pederson are the ones you want on your side when you need sewer help. Call us to schedule your appointment today!
Browse Our Drain & Sewer Services