Drain Cleaning & Sewer Service in Hazel Crest, IL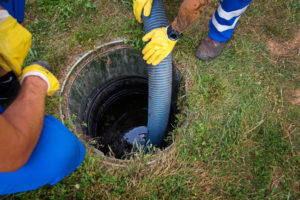 If you need help with your sewers and drains in Hazel Crest, IL, call in the experienced team from Reid & Pederson to take care of your problem fast. Whether you need your sewer or your drains cleaned, we'll take care of the clog so everything can flow freely once again.
We'll make sure that you don't have any more drainage problems before we leave so you can enjoy living in Hazel Crest once again. Get your home back to normal fast when you trust Reid & Pederson with your sewer and drain cleaning services in Hazel Crest, IL.
Drain Cleaning Services
Call us as soon as you realize you need drain cleaning services in Hazel Crest, IL. We'll be there soon because we know that these clogs can't wait. As soon as we can, we'll send you one of our skilled technicians. Your drain expert will investigate your drain, then get to work cleaning it out. Most of the time, removing the clog only takes an expert wielding a machine. Your technician will thread it through your drain, breaking up and removing your clog. Before we leave after your drain cleaning in Hazel Crest, IL, we'll test everything to make sure your water is flowing freely once again.
Sewer Rodding
Sewer problems are stressful and we understand that. Sewer rodding in Hazel Crest, IL, from Reid & Pederson Drainage will eliminate your worry fast. We'll arrive quickly, at a time that's convenient for you. Our professional sewer experts will get to work quickly, finding your clog and breaking it up using our state-of-the-art rodding machines. Make sewer problems a thing of the past – call us today!
Hydro-Jetting
Hydro-jetting in Hazel Crest, IL sends a concentrated stream of water through pipes to break up clogs and clean pipes with heavy buildup on them. It is ideal for commercial settings, such as restaurants where grease builds up in the line, or for any pipes with heavy scale and debris. Hydro-jetting in Hazel Crest, IL does not damage the pipes and leaves them sparkling clean.
Recent Project: Another Lesson on What NOT to Flush
We received a call from a homeowner in Hazel Crest stating that her sewer was backing up. She had been experiencing frequent problems with her sewer in the form of gurgling toilets and slow drains. We quickly dispatched a technician to her home and he got to work. He rodded the inside basement stack 105 feet and discovered that the line was full of wipes and feminine hygiene products.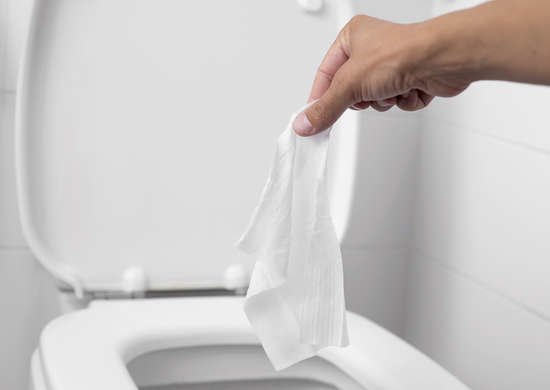 Although marketed as flushable, most wipes on the market today are not flushable. This is because they contain small amounts of synthetic materials, such as plastic or wood, that do not easily break down in water. What happens next is a clog that will continue to grow until it takes up the entire diameter of the pipe, causing a large blockage.
Feminine hygiene products act the same way, however, they can cause even more disruption in pipes. This is because the cotton in them expands when it touches liquid, so they become filled with water and thus, clog your pipes.
The best thing to do? Throw wipes and feminine hygiene products into the trash can. And only flush waste and toilet paper down the toilet.
Drain & Sewer Experts in Hazel Crest
Whether you're having issues with a clogged drain or are in need of sewer repair, Reid & Pederson is the company to call for drain and sewer service in Hazel Crest, IL. We are standing by, ready to help! Contact us for all of your sewer and drain needs!
Browse Our Drain & Sewer Services