Drain Cleaning & Sewer Services in Blue Island, IL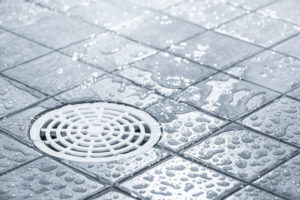 At Reid & Pederson Drainage, we are experts in providing professional sewer and drain cleaning services, and sewer repair in Blue Island, IL. From complicated commercial drain rodding to unclogging residential bathroom drains, you can count on the Blue Island drain cleaning contractors at Reid & Pederson for quality results.
At Reid & Pederson Drainage, we can take care of all your Blue Island sewer repair, sewer rodding and drain cleaning needs. Contact us today for a free estimate and low flat rate pricing for all your Blue Island drain cleaning needs.
Drain Cleaning Services & More
Your main sewer line is the most important plumbing component to your Blue Island home or business. Main sewer lines will collect all the debris of the other drains that are connected to it and flush the debris into the city sewer systems or into your private septic tank.
Unfortunately, many of the countless pipes beneath our Blue Island homes and businesses are old and worn. Though durable, these sewer pipes are not invulnerable to disruption caused by outside forces. Tree roots commonly cause clogs or damage to sewer lines which require professional drain cleaning services from a Blue Island sewer contractor.
Sewer Repair
Our team has over 30 years of experience in providing residential, commercial and industrial sewer repair in Beecher, IL. We can provide you with cost-effective solutions to any drain or sewer problem you may have, plus we offer 24/7 emergency services and low flat rate pricing. So for all your Blue Island sewer line repair needs, be sure to contact the experts at Reid & Pederson, your trusted Blue Island drain cleaning company.
Drain Rodding
Clogged drains can lead to unnecessary flooding problems if not properly taken care of in a timely manner. At Reid & Pederson Drainage, our Blue Island drain cleaning experts can help make sure you don't have to deal further drain related issues through our professional drain rodding services. They can help with:
Repairing Clogged Drains
Cleaning Out Bathtub Drains
Unclogging Kitchen Sinks
Unclogging Bathroom Sinks
We can even rod toilets!
Did you know the drains on your property are all connected? That's why if you have a clogged drain in the bathroom, it can effect the flow of drains in your kitchen, laundry room and elsewhere.
Don't let clogged drains damage your residential or commercial property. Contact the professional Blue Island drain cleaning contractors at Reid & Pederson Drainage today for drain rodding services!
Sewer Rodding
Sewer rodding is our bread and butter here at Reid & Pederson. For over 35 years, we have provided professional and long-lasting sewer rodding service to the southern Chicago suburbs and Northwest Indiana. Our heavy-duty cutters cut through the toughest roots and blockages in any sewer line, leaving it free flowing once again.
When you call Reid & Pederson for your Blue Island sewer rodding, you can be assured you're getting exceptional service that solves your sewer problems, at a fair, honest and up-front price.
Hydro-Jetting
Hydro-Jetting cleans pipes and drains using high pressure water that has enough power to break up the toughest blockages and blast the debris out of the pipe. Water at the correct high pressure can cut roots, dissolve blockages, get rid of grease and soaps all while spray washing pipe wall surfaces. As part of the hydro-jetting process, the water from the nozzle can also wash away accumulated dirt or debris on the bottom of the pipe at the same time. This highly effective method for clearing blockages causes no damage.
For commercial clients, hydro-jetting is very important to keeping Blue Island drain lines clear and working properly – especially where grease is often the cause of blockages.
Drain & Sewer Service Pros in Blue Island
If you are looking for drain cleaning services, sewer rodding or sewer repair in Beecher, IL, look no further than Reid & Pederson Drainage. We've been in the business for over 35 years. Reach out to our experienced team today for all your drain and sewer service needs!
Browse Our Drain & Sewer Services