Drain Cleaning & Sewer Services in South Chicago Heights, IL
When your drains and/or sewers aren't working, it's easy to worry. You may wonder what in the world is wrong and how long it's going to take to fix it. If money is a concern, that can keep you up at night, too. However, you don't have to worry about these things when you call in a professional plumber from Reid Pederson to take care of things for you. We'll do your drain or sewer cleaning in South Chicago Heights, IL fast, so you can stop worrying today!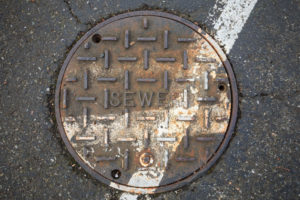 Drain Cleaning
Simple drain cleaning in South Chicago Heights, IL isn't a problem for a professional plumber. All of our staff come equipped with top-of-the-line plumbing snakes, which they can thread through your drains until they encounter your clog. Then, they can use the snake to break up the clog or remove it, leaving you with clear pipes once again. If your drain cleaning in South Chicago Heights, IL is more complicated, they have the technology to get those clogs out, too.
Sewer Rodding
If the problem is a little deeper in your system, we'll do a sewer rodding at your property instead. We'll use a camera on a flexible cord to find the problem, then devise a method for getting rid of it that will work for your family and your home. Our staff uses methods that allow us to get your sewer cleared of any issues without having to dig up your entire yard.
Hydro-Jetting
We also offer hydro-jetting for our commercial clients in South Chicago Heights. This process involves spraying a highly concentrated stream of water down your sewer line. It will break up even tough clogs, like tree roots, and get them out of your system entirely. Before long, your sewer will be back to working like normal.
Sewer Line Repair
Let us help whenever you have damage to your pipes. We can do sewer repair to get things working again and make sure that all your worries and concerns are taken care of. With our expert tools and equipment, we can remediate problems with ease and in a quick and efficient manner.
South Chicago Heights Sewer & Drain Pros
If you need to have any work done on your drainage or sewer system, call out Reid & Pederson Drainage. Our team has many years of experience providing assistance to property owners, so you can place your trust in us. Before long, your sewer will flow again and you won't even have to think about it anymore. Make your appointment for drain and sewer service in South Chicago Heights today!