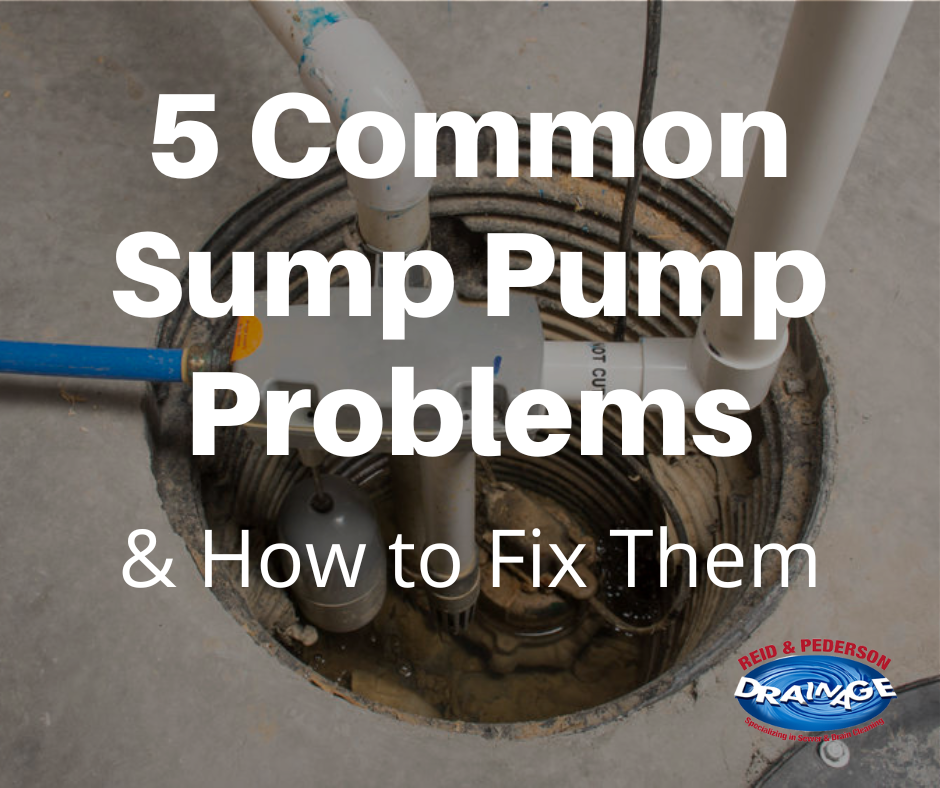 Your sump pump plays an important role in keeping your basement dry. Sump pumps operate by pumping extra groundwater that finds a way near your foundation away from your home during heavy rains or snowmelt, so it is imperative that it remains in optimal condition.
Read on for some common sump pump problems, and what to do about them, or simply give us a call at Reid & Pederson for help!
Read on to learn more about drainage problems or reach out to the Crete sewer and drainage experts at Reid & Pederson today!
1. The Switch is Stuck
The most common mechanical problem with sump pumps is usually a stuck switch. The switch usually gets stuck if the pump has somehow shifted in the basin. A quick inspection and adjustment of the pump will usually clear up the issue.
2. The Pump's Capacity is Too Small
It is important when installing a sump pump that you install one with the correct capacity to pump away the amount of groundwater that comes near your home. A pump with a smaller capacity than what is necessary will overwhelm the pump and lead to flooding.
3. You Haven't Been Maintaining It
Not maintaining your sump pump can lead to deterioration and faulty operation. It is a good idea to occasionally inspect your pump and turn it off and then back on to ensure it is working properly.
4. It Wasn't Installed Correctly
Improper installation of your sump pump can also cause issues. Whether shifting in the basin, dirt or gravel interfering or a missing check valve, it is important to make sure your pump is properly installed, preferably by a professional.
5. It's Too Old
The average life span of a sump pump is 7 – 10 years. Over time, as your pump ages, it may not work as effectively due to gradual wear and tear. When you begin hearing constant noises or you notice it doesn't seem to be working as it should be, it may be time to consider investing in a new pump to replace the old one.
Help From the Sump Pump Experts
With a little maintenance and an occasional inspection of your pump now and then, you can be assured that your sump pump is doing its intended job and preventing a flooded mess in your basement. And if you do need to replace your pump, give us a call at Reid & Pederson Drainage today! We install high quality brand pumps at affordable prices with professional and friendly service.
LEARN MORE ABOUT EJECTOR & SUMP PUMPS IN CRETE & BEYOND
Check out our other blog posts below for some helpful info, expert tips and more!