A customer in Homewood called our office because the clay pipe of his outside cleanout was deteriorating. During our previous rodding the year before, our technician noted that the cleanout was in disrepair and needed to be repaired.
Our team investigated the problem and provided the customer with an estimate to repair the cleanout, which the customer gladly accepted.
On the day of the repair, a 4' hole was dug on the side of the house to expose the broken clay cleanout. A section of the pipe was removed and was replaced with a 6" PVC cleanout. With this work completed, not only did the customer stop experiencing sewer problems but he now had a brand new accessible cleanout that allows us to easily and effectively rod his sewer.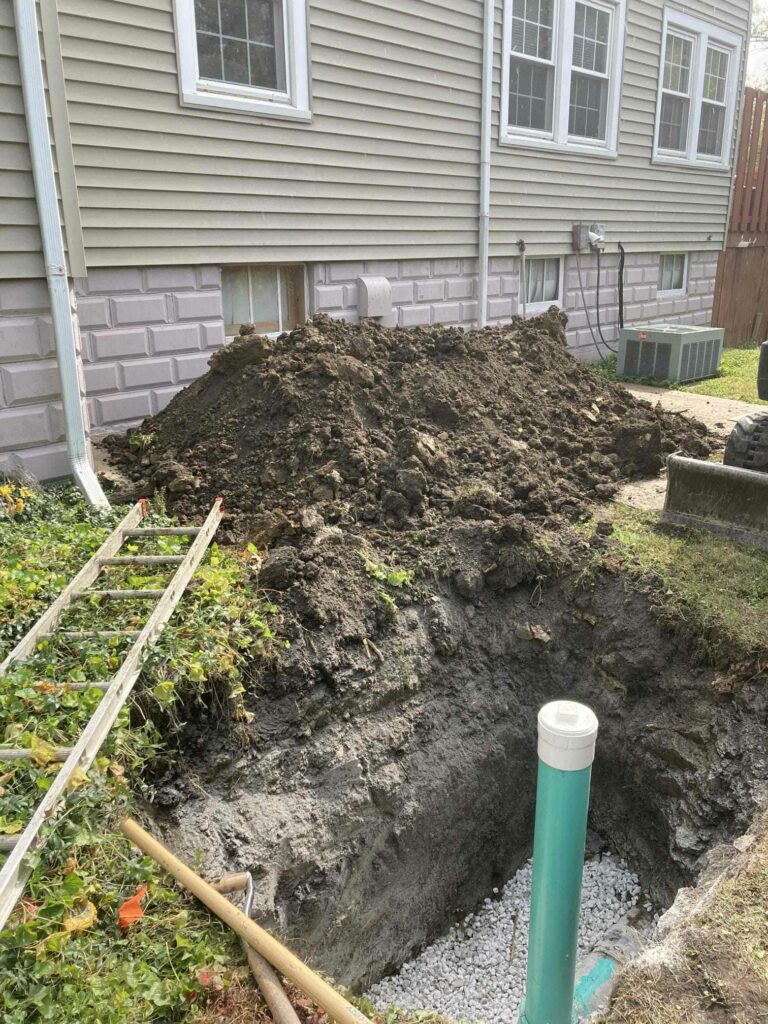 We're always here when you need us; 24/7, 365 days a year. Sewer and drain problems can't wait so call us at Reid & Pederson Drainage today!