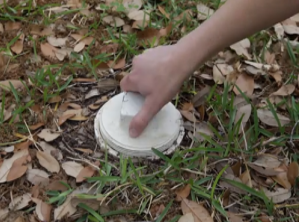 It really does make sense to call Reid & Pederson when you're experiencing sewer problems. A tenant in Manhattan learned that firsthand when she hired another company to perform sewer rodding at her home.  While the other company was rodding, they pulled the riser out of the tee. Realizing their mistake, they tried to push it back in but it would only go halfway in.  At this point, she called her management company who gave us a call to go take a look. Our team sent an estimate to the property management company for a repair of the broken sewer cleanout.
About a month later, we received another call from the management company that the sewer was backing up again. Our technician rodded the sewer and noticed that it was still broken and the line was full of packed paper. Once the management company was again told of the problem, the estimate was signed and the work was scheduled to move forward a week later.
Our team dug a 3' hole in the customer's yard on the side of the house, exposing the broken cleanout. A broken section of the pipe was removed, replaced with a new PVC cleanout and the hole was backfilled. The tenant now has a brand new cleanout that allows us to quickly and effectively rod her sewer, keeping backups at bay.
We're always here when you need us; 24/7, 365 days a year. Sewer and drain problems can't wait so call us at Reid & Pederson Drainage today!