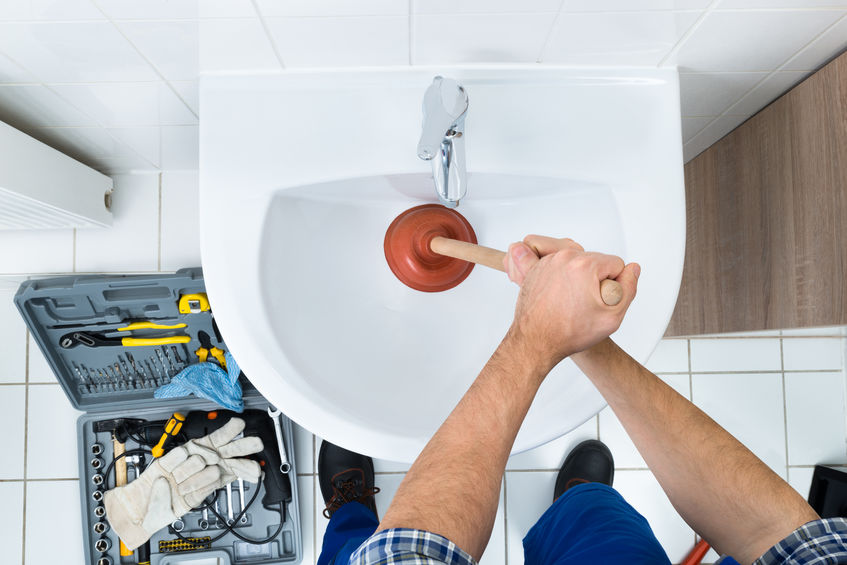 One of the most common plumbing problems in most homes is clogged drains. This is something that must not be ignored, or else, you will be faced with bigger problems, especially with the internal structures and on your pipelines.
While calling a plumber or a drainage company for drain cleaning may be the first thing that will come to your mind to deal with a clogged drain, you can first try resolving the issue on your own. If the problem persists, give the drain cleaning professionals a call at Reid & Pederson Drainage!
How to Use a Plunger Properly
You can deal with your clogged drains by applying a technique that works most of the time. Start performing the task if there is standing water. If there is none, you can pour water into the area where the problem is. The drains and air vents must be sealed. Put the suction cup of the plunger on the drain until you are sure that everything has been covered and there is a good seal.
You have to exert effort in pushing and pulling that suction. Remember that you are doing this to dislodge the clog and get it moving. After several rounds of pushing and pulling, remove the plunger. If water is now going down the drain, you were successful in moving the clog. If there still seems to be a problem, no matter how minor it is, repeat the process, using the plunger until the problem is completely solved. If you're still not seeing any improvement, it's time to call in the professionals.
Check All the Drains Throughout Your Home
There are vital parts of your home that you need to regularly check for clogged drains. This is important in order to save water and save yourself from spending too much on replacing damaged pipelines and other fixture.
Clogged Kitchen Sink Drain & Bathroom Sink Drain
For the sink in your bathroom and kitchen, you must first make sure that all the air holes are covered with duct tape or cloth. Use the plunger as instructed above. While many homeowners opt to use expensive cleaning agents, it is best that you first try fixing the problem with a plunger in order to save some bucks in the task.
Clogged Shower Drain & Bathtub Drain
If the problem with clogged drains happened on your bathtub, you must first pull off the overflow cover plate. You can then put a rag onto the hole and start plunging the drain. For the showers, since there are no air holes that you need to cover, you can simply proceed in plunging the drain.
Drain Clog Pros in Crete & Beyond
If you're still having issues with a clogged drain in your home, reach out to our drain and sewer specialists at Reid & Pederson Drainage. We'll send out an expert technician and have things flowing again in no time!
Learn More About Drain Cleaning in Crete
Check out more of our blog posts below for some helpful info, expert tips & more!