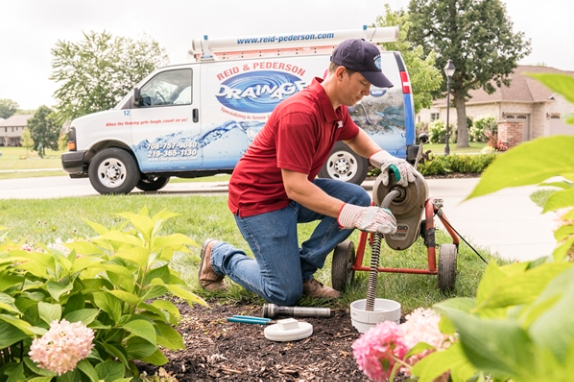 Home ownership definitely has its ups and downs. The upside being that your home is your source of pride and the place you feel most comfortable. The downside? Being told you need an unexpected repair. Sometimes a repair is a simple, cheap DIY but other times, home repairs can be costly, especially if the repair is being done on a major system in your home, such as your sewer line.
You probably don't think too much about your sewer and assume that it's always doing its job. Only when it starts giving you problems do you begin to take notice. Bubbling toilets, gurgling sinks, slow to drain bathtubs…these are all signs that your sewer is screaming "Help!"
DIY Sewer Fixes (The Wrong Way)
Like many homeowners, you may try to first remedy the problem yourself – snaking drains, using chemicals or even rodding your line. If these methods fail (and unfortunately, many times they do) your next call is usually to a trained professional who is equipped with the latest equipment to battle your clog.
Getting Professional Sewer Help (The Right Way)
So, you've called in the "big guns" for help. A good sewer and drain technician will first analyze your situation and determine the problem. Is it simply a clogged fixture or is it indeed your sewer line backing up? Next, the only thing left for him to do is work his magic to clear your problem up. Sounds pretty simple, right?
Sometimes technicians run into problems while sewer rodding, such as cables getting stuck or them not being able to get the cables through the line. These can be signs of a break in your sewer line. In these instances, the next logical step is to put a camera down the line to visibly pinpoint the location of the break(s) and note their exact location. At Reid & Pederson, this is exactly what we do and is what should be done by any reputable drainage company.
Things to Watch Out for When You Hire a Drainage Company (The Not-Quite-Right Way)
If you hire a company to rod your sewer and they tell you your sewer line is broken without performing a televising, or sewer camera inspection, be aware. How can someone know if a sewer line repair is needed if they don't even bother to take a look at the line? Another thing to look out for is if a company tells you your sewer is backed up and it's broken, yet, they want to televise your line when it is still backed up. A sewer cannot be rodded when it is backed up, otherwise, you're putting a camera underwater! Your best bet at that point is to call another company for a second opinion.
Here at Reid & Pederson, we get a lot of customers who tell us another company told them they need a repair because their line is broken. Many times, our technicians discover that the line is not broken at all and it simply needs to be rodded.
Help From Your Local Drain & Sewer Experts
When you need sewer and drain help from a local company you can trust, call us at Reid & Pederson Drainage first to take a look at your problem. And if you're told you need thousands of dollars worth of sewer work, we'll be standing by then, too. We will not only solve your drainage problems, but we promise to treat you like family and charge you fair and honest prices for only the work that needs to be done.