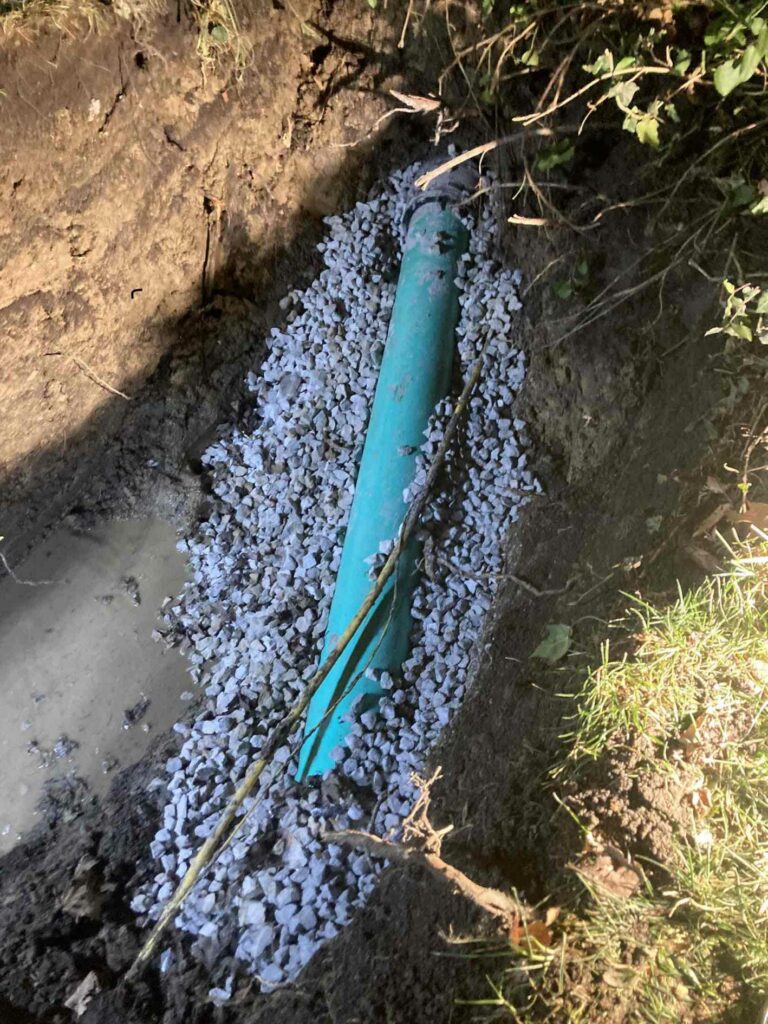 We received a call from a customer in Flossmoor asking to have his sewer rodded. When our technician arrived and began rodding from the cleanout the line became increasingly rough to rod as he moved through it. When he pulled the cables back, he noticed there was mud on them, usually indicating a break somewhere in the line. At that point, he put the camera in the line to investigate the problem. What he found next was a very dangerous situation – that the gas line had been cross-bored through the sewer line.
A cross bore happens when a second underground utility line is inadvertently run through an existing underground utility line. In this case, the gas line crossed through the sewer pipe. If our technician unknowingly struck the gas line while rodding, natural gas could have entered the sewer system and caused a very dangerous situation.
Our crew immediately called the gas company, who promptly sent a team out to investigate and repair the line. Because of his training and his quick thinking, our technician prevented a potentially very dangerous situation from occurring. Our customer was grateful for a disaster averted.
We're always here when you need us; 24/7, 365 days a year. Sewer and drain problems can't wait so call us at Reid & Pederson Drainage today!