A customer in Homewood recently called stating that when her sump pump turned on, water pooled outside of her home by the discharge line. When our technician began to rod, he could not get past 15 feet with his cutter. After listening for a cable in the ground, he dug a small trench and exposed a 4 inch corrugated pipe, moving it to allow water to flow freely out of it.
He suspected that the neighbors sump line also tied into the customers line underground so we televised the line, which confirmed his suspicion.
With this knowledge, our team dug down two feet and replaced the corrugated pipe with 34 feet of PVC pipe, tying it into the neighbors line with a wye connection. The end result was no more pooling water, a proper drainage system and two very happy neighbors!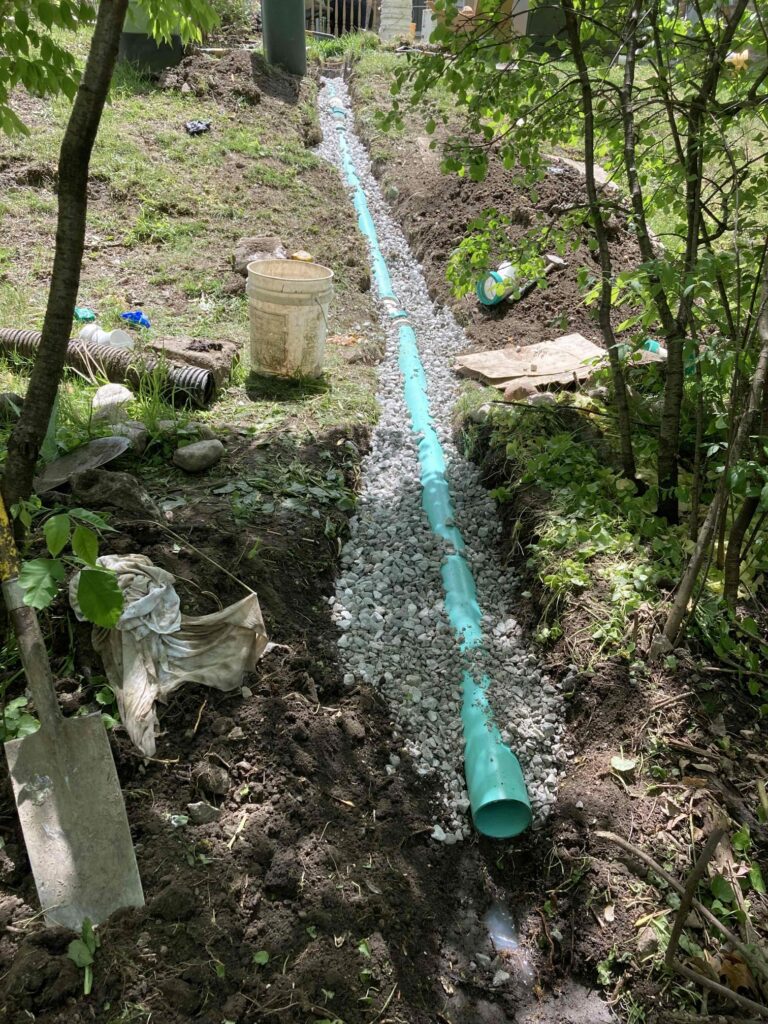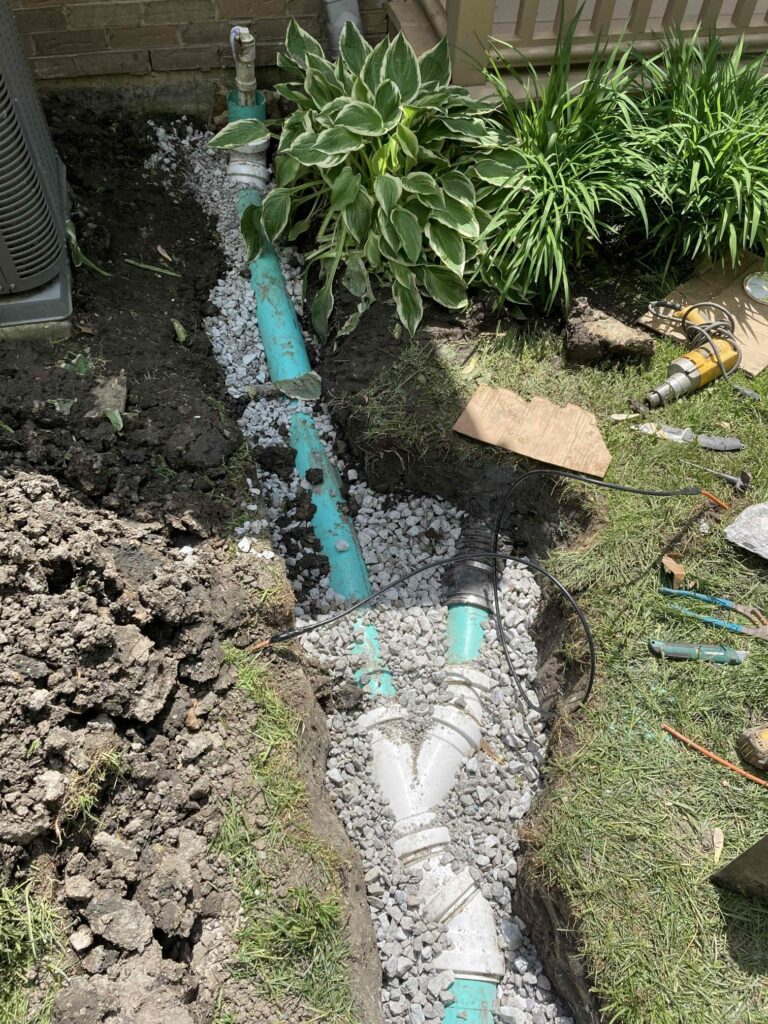 We're always here when you need us; 24/7, 365 days a year. Sewer and drain problems can't wait so call us at Reid & Pederson Drainage today!