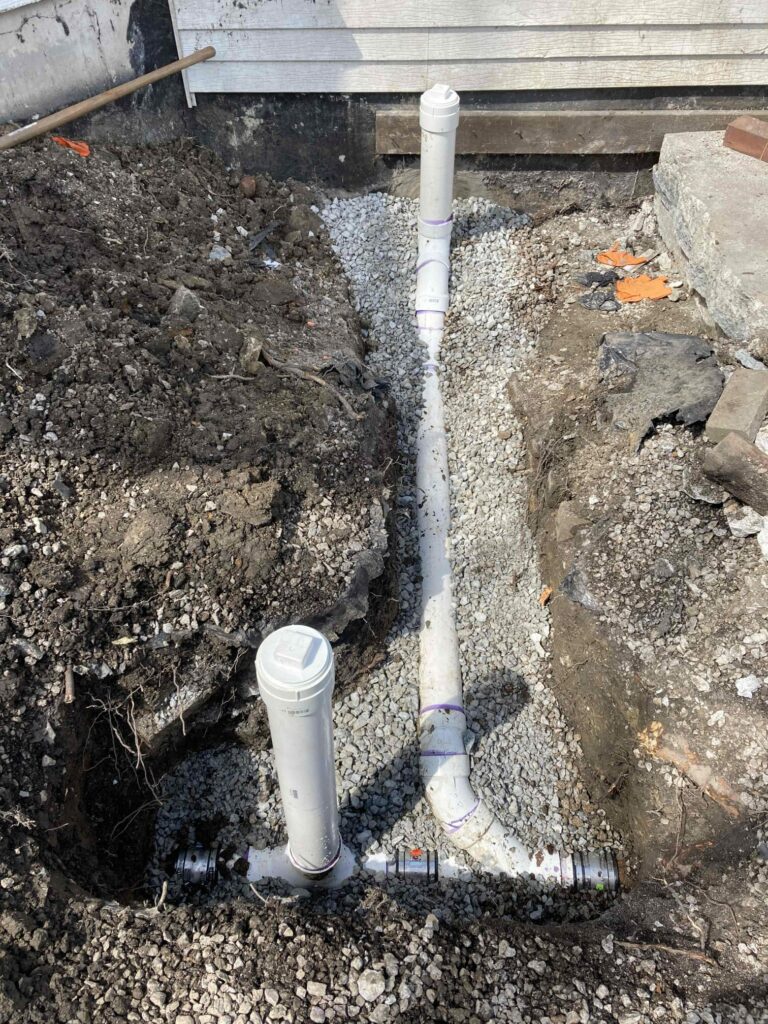 A call for a clogged kitchen sink line in Flossmoor quickly turned into a need for a necessary overhead sewer repair when our technician discovered the line was broken during rodding.
After providing the customer with a repair estimate, which they accepted, our team removed the old cast iron kitchen overhead line from the foundation wall and replaced it with 4" PVC piping. A double sweep tee and a cleanout were installed on the kitchen line, while an existing 6" outside cleanout was cut down and capped in the ground below the deck.
Our repair solved the homeowners' problem and also allows us to rod their line a whole lot easier every year!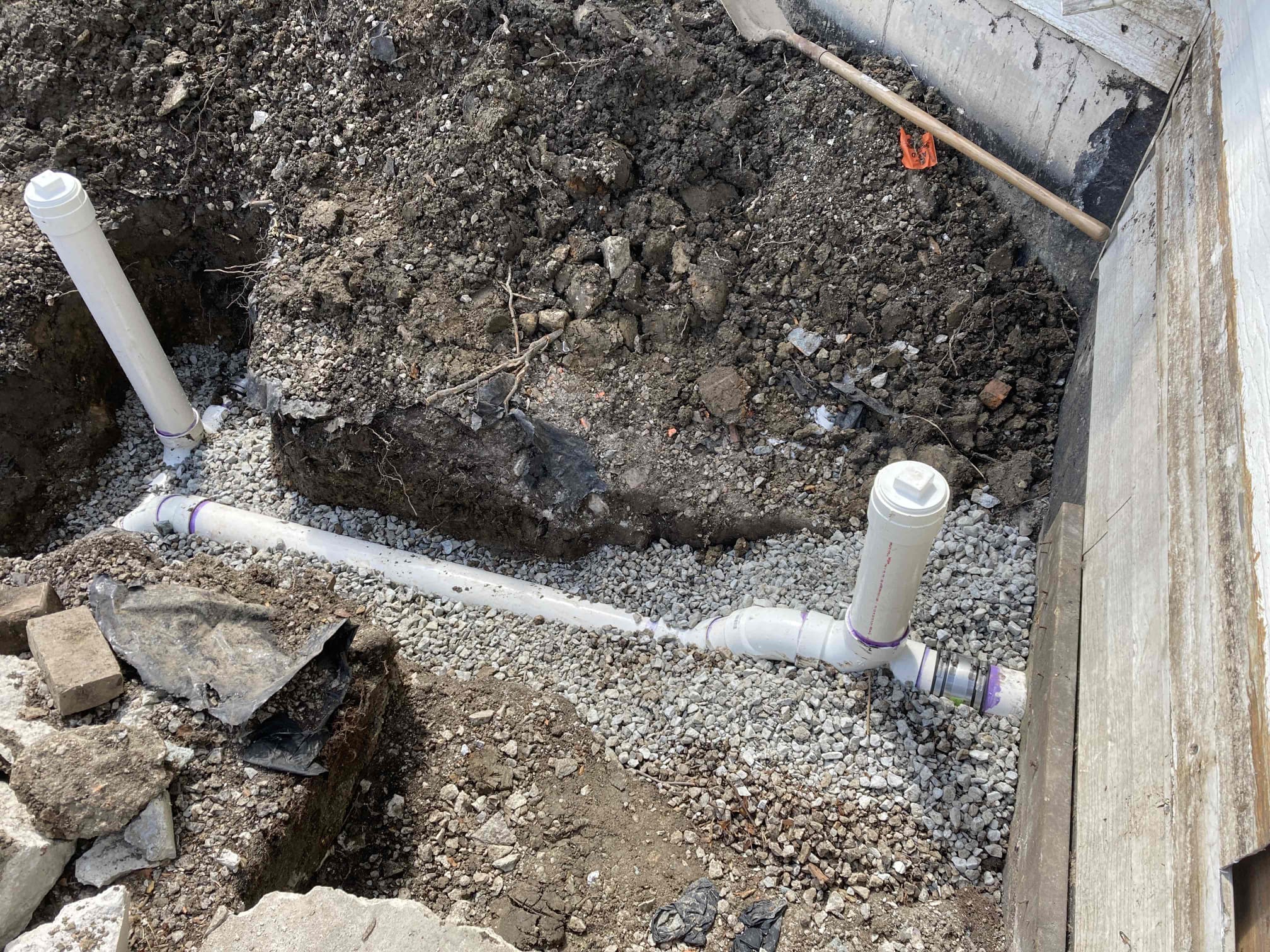 We're always here when you need us; 24/7, 365 days a year. Sewer and drain problems can't wait so call us at Reid & Pederson Drainage today!