We received a call from a customer in Homewood stating his sewer was backing up. The easiest and most efficient way to rod a sewer is through an outside cleanout, however once our technicians arrived, they learned there was not a cleanout located on the property. Because of that, our technicians rodded the sewer through the roof vent.
There are several reasons why rodding through the roof is not the most effective. One of the main reasons is that our technicians are not able to use the largest cutters through the roof vent, and therefore, we cannot effectively remove all tree roots or debris that may be in the line. Rodding from a roof is also more expensive due to the labor and time expense, and we also do not give our normal guarantee that we give customers when we rod from an accessible cleanout.
Our technicians discovered heavy root growth throughout the line that were certain to continuously grow without a more effective way to rod the sewer. In fact, we visited this customer twice in two months to rod his sewer due to these heavy roots causing backups. Because of this, the customer agreed to install a clean out on his property.
Our sewer repair team installed a 6 inch outside cleanout in the customers' back yard. Once completed, they rodded from the new cleanout with little to no resistance going to and from the house. Because a cleanout was installed, our customer can now be assured that his sewer will remain free flowing year round because we can use the largest cutters possible to eliminate the roots before they cause a backup.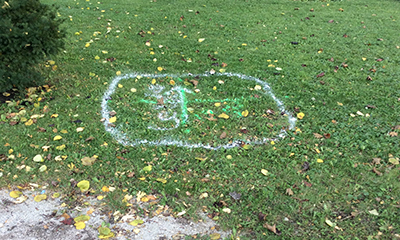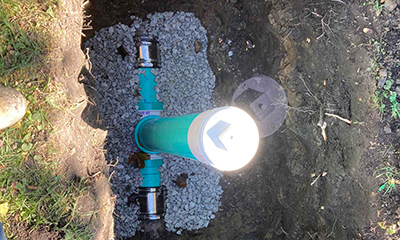 We're always here when you need us; 24/7, 365 days a year. Sewer and drain problems can't wait so call us at Reid & Pederson Drainage today!