A property management company contacted us for a sewer repair for one of their buildings in Chicago Heights. The tenant had reported repeated sewer problems at the residence so our team went to the property to identify the problems occurring. Our team of technicians determined that the sewer needed to be rerouted and tied into the existing sewer line. In preparation for the repair, our team located for the new overhead sewer.
On the day of the repair, our team rerouted the existing sewer stack in the upstairs bathroom around the basement wall to the back of the house, coring through the foundation wall to tie it into the existing sewer line in the backyard. The existing sewer from the house was partitioned off and tied into a perforated sump pit in the backyard. Lastly, the existing sewer line in the floor was routed to an ejector pit and a new 6" cleanout was installed in the backyard.
Our sewer repair solved the sewer problems the tenant was experiencing and now they enjoy a sewer that flows freely and without problems.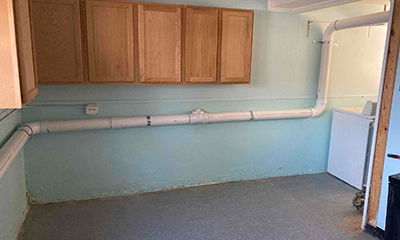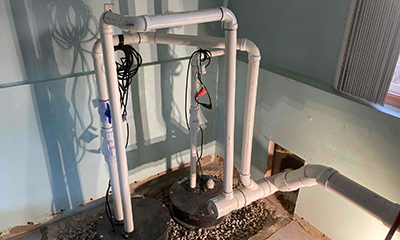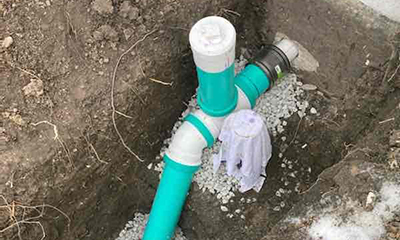 We're always here when you need us; 24/7, 365 days a year. Sewer and drain problems can't wait so call us at Reid & Pederson Drainage today!