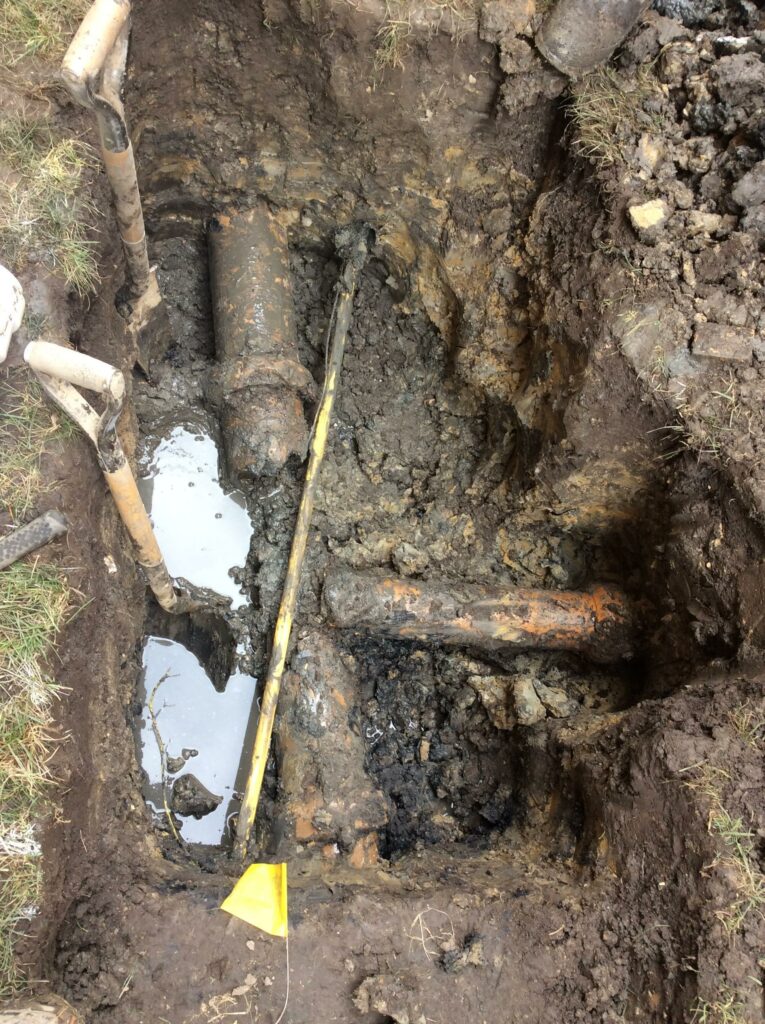 When a customer in Crete, Illinois called us out to rod her bathtub, our technicians found heavy tree root growth in the drain. The tree roots were so thick that our technician could not get past fifteen feet. Because of this, our technician recommended that we precision clean the line.
Precision cleaning is a method we use here at Reid & Pederson that eliminates stubborn and thick roots that are not eliminated with regular rodding. Using a special head with chains on the end, our machines spin the head very rapidly. With a camera attached, the chains move through the pipes, finding areas of heavy root growth and blast them away. The end result is a thorough wall-to-wall clearing of all roots from the entire diameter of the pipe. And although our process is powerful, it causes no damage to pipes whatsoever.
Our technicians pulled the customers' toilet, precision cleaning the line and eliminating the heavy root growth in the first 20 feet of the line. They then televised the line to make sure all loose roots were eliminated.
Reid & Pederson utilizes cutting edge technology to make sure things are always flowing freely in your home or business. Call us today to see how we can help you!