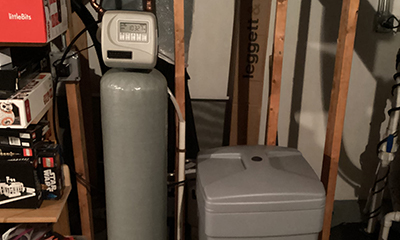 A customer in Beecher called us stating that they woke up every morning to pools of water on their basement floor. Unable to determine where the water could be coming from, he gave us a call to come out and take a look.
After investigating the problem, our technician discovered that a small 1" pipe for the water softener and the furnace was clogged and flooding every night when the water softener turned on. This was causing the water to pool on the floor of the basement. Our technician quickly cleared out the pipe, solving the customers' problem and the mystery of where the water was coming from.
We're always here when you need us; 24/7, 365 days a year. Sewer and drain problems can't wait so call us at Reid & Pederson Drainage today!