A landlord called our office with a problem at one of his commercial properties in Chicago Heights. Although vacant, he wanted the sewer rodded and wanted our team to take a look at a sinking area of asphalt in the parking lot.
Our technician began rodding the sewer but shortly into it, he kept coming to a dead end and began pulling clay and wipes back on his cables. This is usually indicative of a break somewhere in the sewer line and in this instance, the break was below the sinking area of the parking lot asphalt. Armed with this information, our technician sent the customer an estimate for repair.
On the day of the repair, our team opened the hole in the parking lot and cut out the section of broken cast iron pipe, replacing it with PVC piping. Our team also installed an outside cleanout on the property, providing an easy access point to the sewer for rodding. After many repairs, we rod the sewer from the new cleanout, leaving the customer with nothing but a free flowing sewer.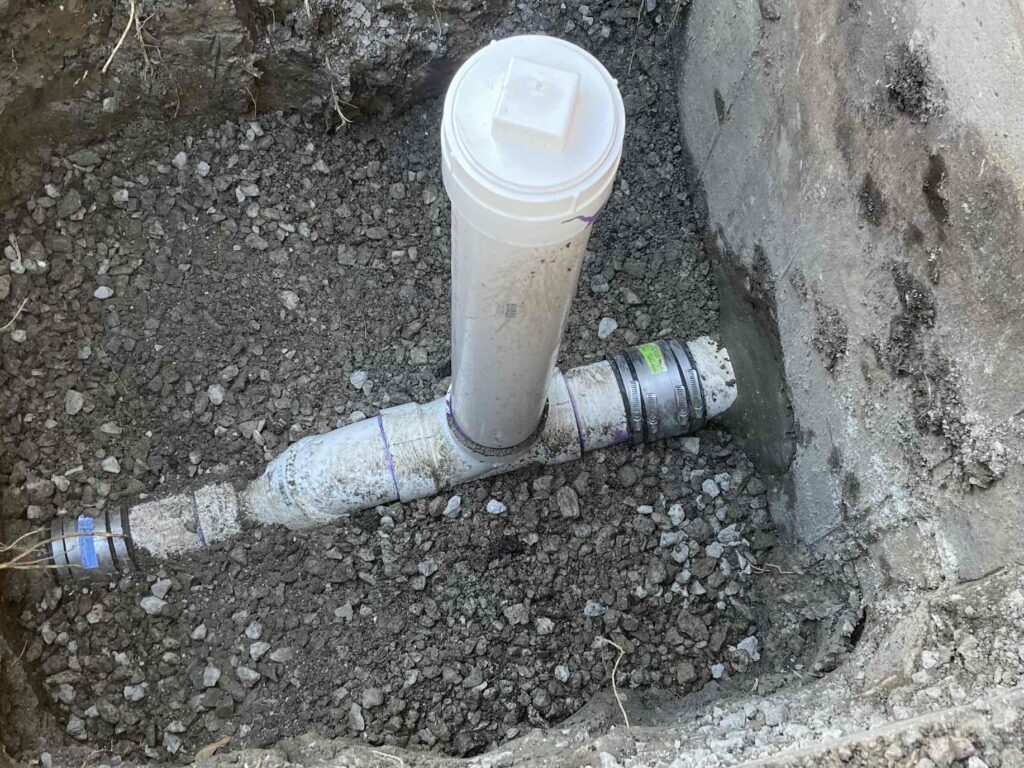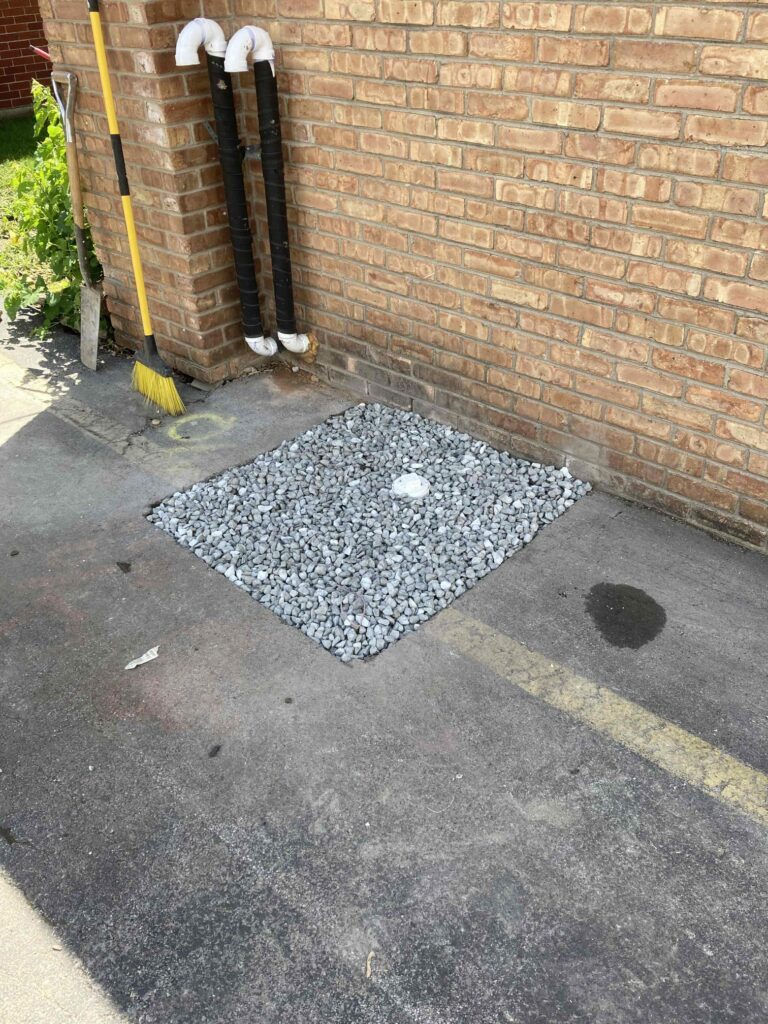 We're always here when you need us; 24/7, 365 days a year. Sewer and drain problems can't wait so call us at Reid & Pederson Drainage today!