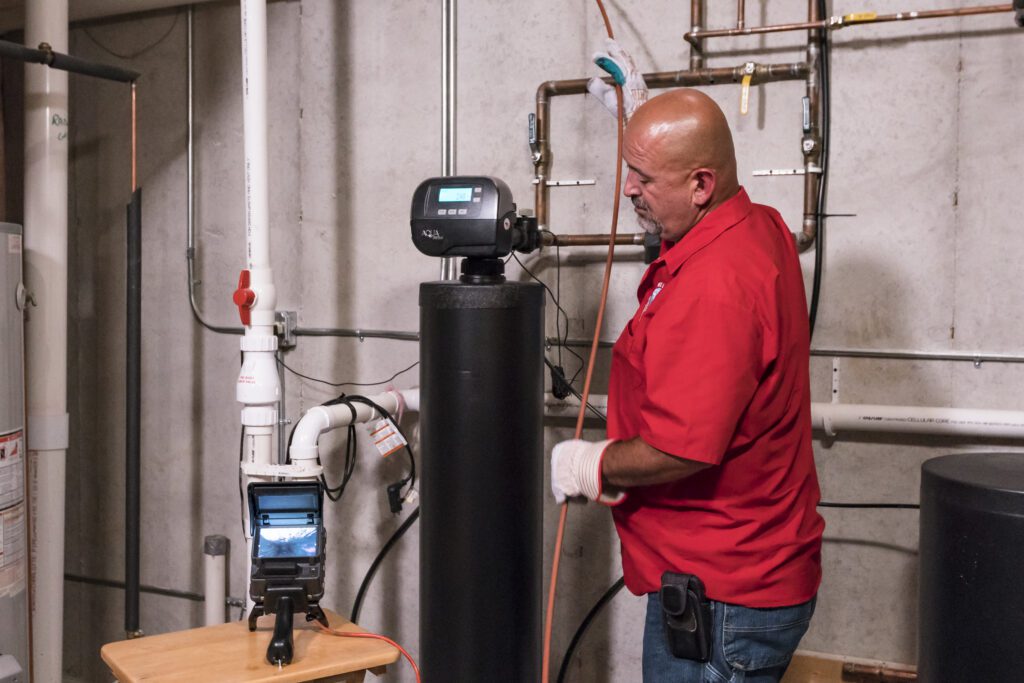 A customer called us with a request to televise the sewer line of a home she was purchasing in Chicago Heights. Although a home inspection was performed, the customer wanted to get a more thorough idea of the condition of the sewer line below.
Our technician televised over 47 feet to the main sewer line and 27 feet from the house to the outside cleanout located on the property. The main thing the camera inspection showed was roots in the sewer line, going both ways. There were also a few offsets in the pipe noted, with a minor crack in the pipe going out and a few hairline cracks in the cast iron pipe going in.
Armed with this information, the home buyer had all of the information she needed to enter into successful negotiations with the seller of the home. If you're in the market for a new home, paying a bit extra for a sewer line inspection is a good idea. Knowing the condition of what lies below can potentially save you hundreds, if not thousands, of dollars in the future.
We're always here when you need us; 24/7, 365 days a year. Sewer and drain problems can't wait so call us at Reid & Pederson Drainage today!