A customer in Steger called us because she was experiencing issues with water leaking back into her sump pit any time she used water in her home. Our technician televised the line and discovered that the overhead sewer had to be rerouted through the wall and the kitchen sink line also had to be rerouted to the overhead. Our technician also recommended to reconfigure the sump/ejector line to run it downstream to the existing sewer line and eliminate the old pipe.
The overhead was removed and a trench was dug outside to the main. The kitchen line, two ejector pumps and all bathroom lines were tied into the new overhead, which was tied into the existing main line.
With our repair, the customer stopped experiencing issues with her sewer and was happy that her sewer problems were now behind her.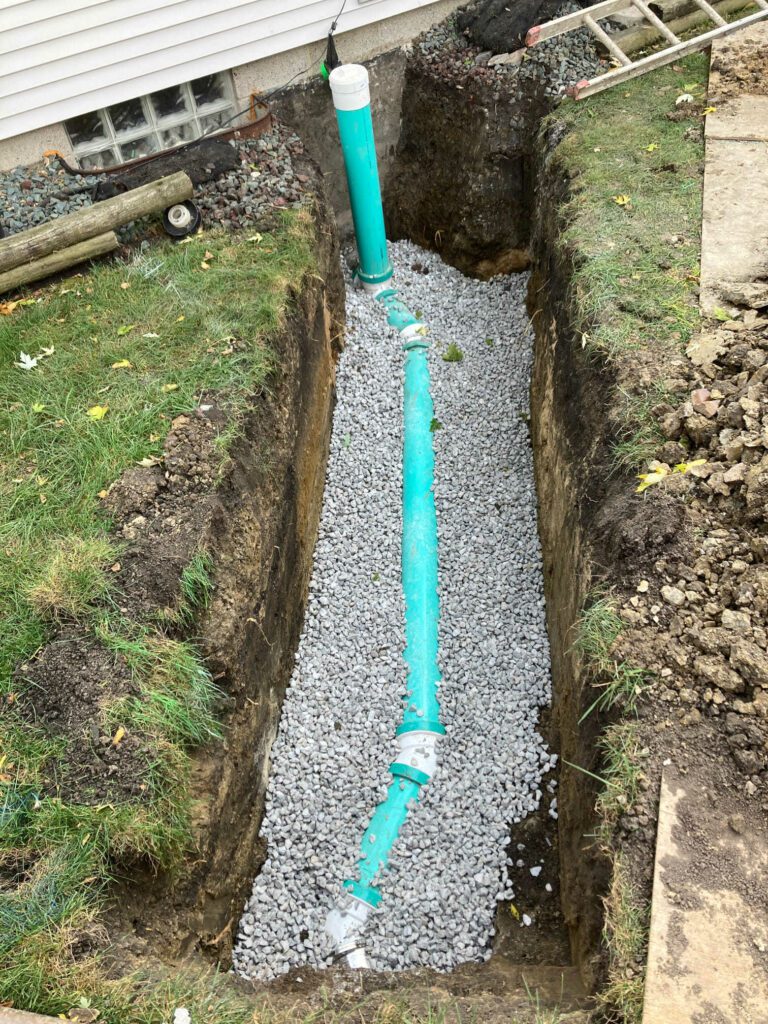 We're always here when you need us; 24/7, 365 days a year. Sewer and drain problems can't wait so call us at Reid & Pederson Drainage today!